2 Views
The Method Behind FCA's Seemingly Strange Business Strategy
January 16th, 2018 11:06 AM
Share
We're committed to finding, researching, and recommending the best products. We earn commissions from purchases you make using links in our articles. Learn more here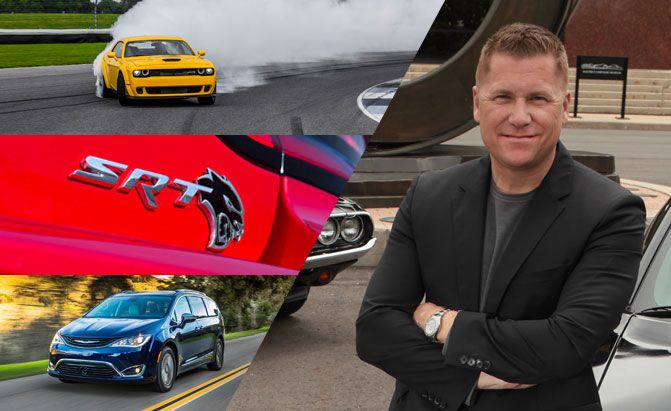 Fiat Chrysler Automobiles' passenger car business seems like a complete mess.
In North America, the company offers no compact sedan or hatchback, lacks a midsize four-door model and has even fallen behind rivals in the burgeoning crossover segment. Furthermore, Chrysler, half the brands in this company's official name, offers just two models: an aging 300 sedan and the Pacifica minivan.
By conventional logic, FCA's strategy seems to have completely failed, but dig a little deeper and it has found surprising success on the fringes, competing in spaces others have vacated.
"Usually people say, 'You're in charge of passenger cars? Oh, sorry,'" joked Tim Kuniskis, the affable head of passenger car brands – Dodge, SRT, Chrysler, and FIAT at FCA North America. The apparent gravity of this situation isn't lost on him.
"If you look at what's going on in the industry the last 10 years, [it's] no surprise to anybody. Passenger cars are way down, UVs [crossovers] are way up. There's about a 25 percent shift," he explained. "That's massive, right? I mean, even consumers are aware."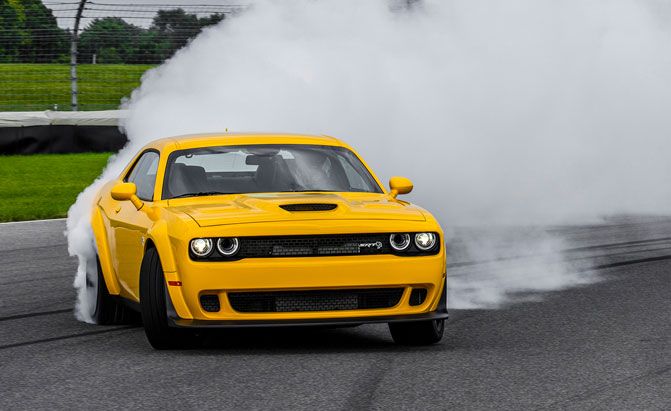 But in spite of this vehicular sea change, the Italian-American automaker still has a few aces up its sleeve. "During that same period of time that they're down 25 percent, Chargers and Challengers are actually up close to 40 percent. It doesn't make any sense, it defies logic," Kusniskis said. "[Every] year that a car is out, it's supposed to sell less and less and less. Those cars are actually growing. That's why we're in the best year ever with Challenger [and the] second-best year for Charger."
In 2017, combined deliveries of these stylish models totaled nearly 153,000 units in the U.S. That's roughly a 7 percent decline compared to the previous year, but still not an insignificant figure.
Many people attribute this showroom success to Dodge's Hades-inspired Demon and Hellcat models, cars that are boiling over with testosterone and raw horsepower. But according to Kuniskis, the reasons they're continuing to do so well are more nuanced. He did acknowledge the brand got some 6 billion media impressions as the Demon was launching, which increased vehicle-shopping traffic on the Dodge website by 6 percent and some 13 percent for the Challenger specifically, but these models also offer something rivals do not.
SEE ALSO: 2018 Dodge Challenger SRT Demon Review
"I tell people all the time, you can go buy a midsize [sedan] that gets 35, 36 miles per gallon that you're going to lose in the mall parking lot, or for roughly the same price you can come and buy a 300-horsepower V6, eight-speed Charger that's going to get 31 miles per gallon," Kuniskis said. According to him, when you do the math, this fuel-economy difference works out to pocket change. "It's a couple dollars per week for the red, awesome one that you're not going to lose in the mall parking lot. Which one do you want?" Apparently, for an increasing number of drivers, it's a Dodge.
Another reason these models are selling so well has to do with the company's willingness to go its own way. Kuniskis noted, "For years people said, 'You can't do an all-wheel-drive muscle car.' And we're like, why? Why can't we?" The Challenger GT offers four-corner traction, which has dramatically increased this nameplate's appeal in colder regions of the U.S.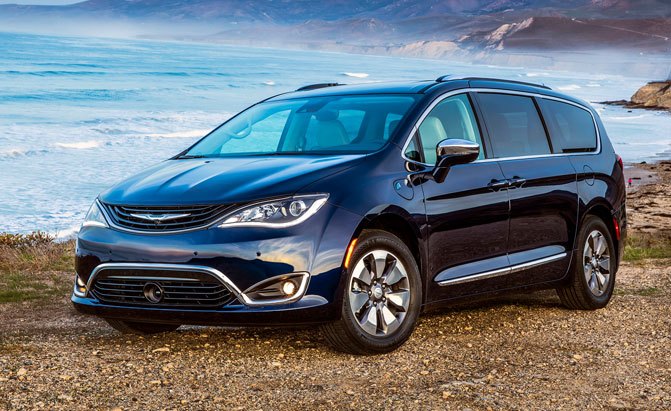 "[Looking at] the Northeast, the Great Lakes and Denver," explained Kuniskis, "I have between 40 and 60 percent market share." That's a big advantage over riavls like the Ford Mustang and Chevrolet Camaro, which are exclusively rear drive.
It's a similar story with minivans. The company's acclaimed Pacifica may compete in a corner of the market that only accounts for about half a million annual sales, but this is still good news for Chrysler. Kuniskis said, "It's 500,000 compared to some other segments that are 1.5 million, and it's a third, [but] those other segments have 28 competitors. This segment has really three main ones, Honda, Toyota and us." According to him, the Pacifica is running at close to 30 percent market share on its own, but when you throw Dodge Grand Caravan sales into the mix, FCA delivered more than 243,000 minivans in America last year, which is by no means small potatoes.
SEE ALSO: Dodge Charger SRT 392 Summed Up in 9 Real Quotes
Prophesying, Kuniskis said, "You're going to see the same thing in full-size sedans. Chevy's announced that they're going to get out of it with Impala, Ford's announced they're going to get out of it with Taurus." Rumors abound that the blue oval could even discontinue its stylish Fusion. "Guess what's going to happen? I'm going to be sitting there with Charger and Maxima. I like those odds."
While none of its car nameplates sell at a Toyota Camry clip, the lack of a midsize sedan or compact hatchback doesn't appear to be undermining FCA very much, at least while fuel prices are relatively low.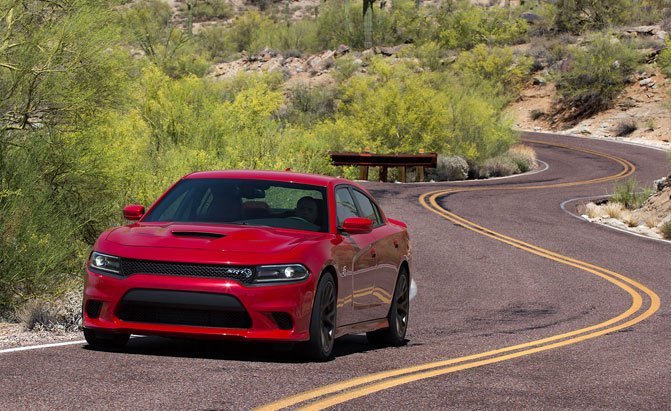 "Charger's the No. 1 seller in the full-size segment, it beats everybody, and it has for the last five years straight," said Kuniskis. "But it's not supposed to… It's V8, it's rear-wheel drive, it's different, it's more expensive…"
And it's also a moneymaker. According to him, Charger has the highest transaction price in its segment, good news for the bottom line and one example of how there's a lot more going on with FCA's passenger-car lineup than many realize, even if the company fails to compete in some of the market's key segments.
Discuss this story on our Dodge Forum

Craig Cole
Born and raised in metro Detroit, Craig was steeped in mechanics from childhood. He feels as much at home with a wrench or welding gun in his hand as he does behind the wheel or in front of a camera. Putting his Bachelor's Degree in Journalism to good use, he's always pumping out videos, reviews, and features for AutoGuide.com. When the workday is over, he can be found out driving his fully restored 1936 Ford V8 sedan. Craig has covered the automotive industry full time for more than 10 years and is a member of the Automotive Press Association (APA) and Midwest Automotive Media Association (MAMA).
More by Craig Cole
Published January 16th, 2018 11:06 AM
Popular Articles
Latest Comparisons
Car Buying Tools