1 View
Winners and Losers From the 2018 New York Auto Show: The Short List
April 18th, 2018 1:27 PM
Share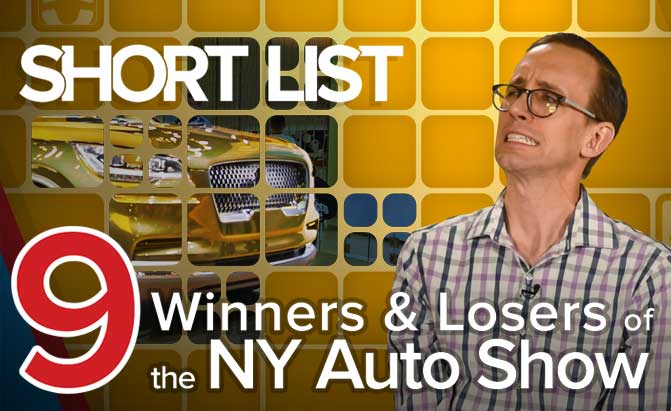 { "id": "13359895", "alt": "", "title": "", "video_link": "https://www.youtube.com/embed/jD3Kr8mGHTQ", "youtube_video_id": "jD3Kr8mGHTQ" }
{ "width": 634, "height": 357, "showRelated": true }
With New York out of the way, auto show season is pretty much over until fall, and it went out with a bang this year because there were a ton of important reveals in the Big Apple. Which ones were our favorites and which ones fell flat?
From concepts to production models, the 2018 New York International Auto Show really wowed. The Javits Center was practically bursting at the seams with all those big reveals. Still, not everything was a winner.
The AutoGuide.com staff hand-selected a few favorites vehicle unveilings from Manhattan, along with a handful that didn't impress. Splitting the difference, we even opted to include a couple undecideds, you know, for fair and balanced coverage… or whatever.
---
WINNER: Volkswagen Tanoak Concept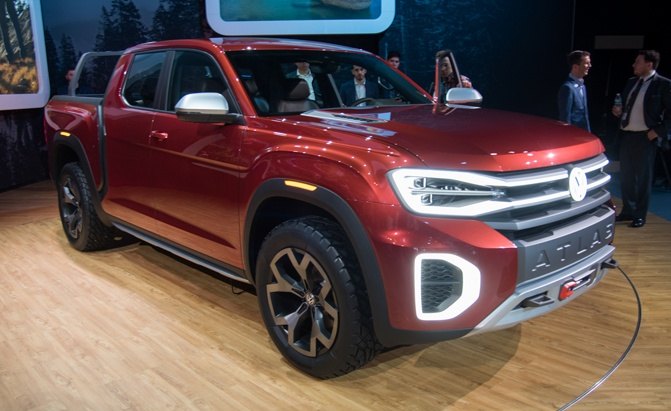 Kicking off the WINNER train, we start with Volkswagen's Atlas Tanoak concept. Named after a species of tree native to the Pacific coast, this MQB-based lifestyle pickup is essentially a stretched version of the automaker's three-row crossover, you know, with a bed stuck on the back. Under-hood resides a 276-horsepower V6, while all-wheel drive sends torque to each wheel. For some off-road capability, ground clearance measures nearly 10 inches. All told, this pick-em-up truck looks practically ready for sale, like a Germanic Honda Ridgeline.
---
WINNER: 2019 Nissan Altima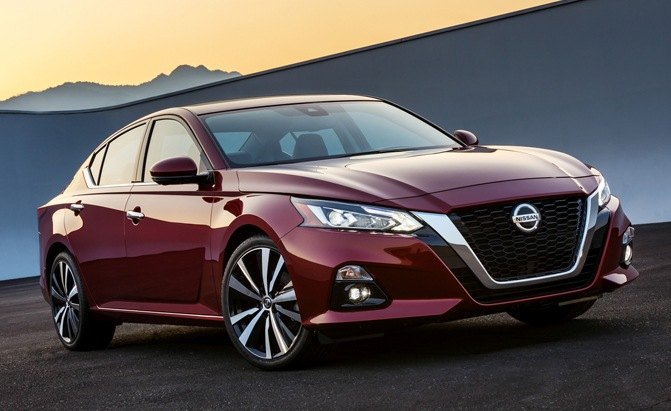 But next up, a production model, the long-awaited 2019 Nissan Altima. This stalwart midsizer is all new, dressed to the nines with fresh styling and an upscale interior. And if that's not enough, for the first time ever, it'll be available with all-wheel drive. Also worth mentioning is an available 2.0-liter variable-compression turbocharged engine that's rated at 248 horsepower. Look for this comely family car to go on sale in the fall.
SEE ALSO: 9 Winners and Losers from the 2018 Detroit Auto Show
---
WINNER: Lincoln Aviator Concept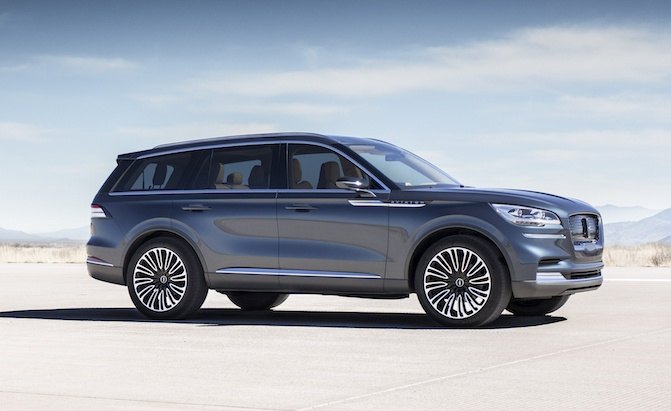 While it wasn't a surprise, the Lincoln Aviator Concept nonetheless impressed us with tasteful midcentury-modern style inside and out. This three-row mini-Navigator will ride atop an all-new rear-drive-based architecture, an offshoot of Ford's brand new CD6 platform. Expect a twin-turbo V6 to reside behind that glittering grille, while a plug-in hybrid drivetrain should also be on the menu. It's nice to see that Lincoln finally seems to know which direction it's headed.
---
WINNER: 2019 Hyundai Santa Fe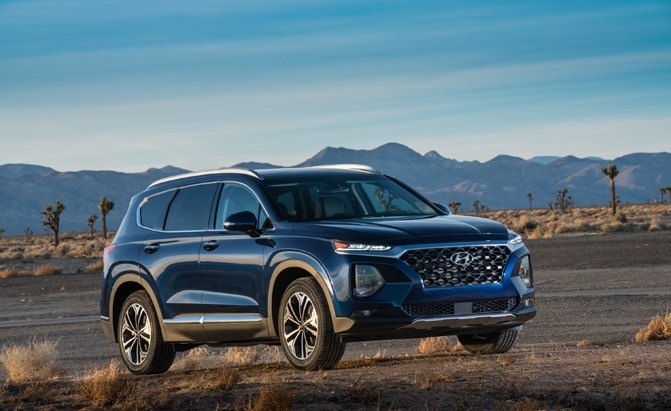 But as nice as the Aviator is, it's still just a concept. Our next New York Auto Show WINNER is coming to a dealer near you this summer, the 2019 Hyundai Santa Fe crossover. With plenty of Hyundai Kona styling cues, this utility vehicle looks better than ever, especially with its upscale cabin. Among countless other changes, the new Santa Fe will offer three engines including a base 2.4-liter unit, a turbo four and even a diesel. Hyundai will undoubtedly be keeping rival automakers on their toes with this latest Santa Fe.
---
WINNER: Genesis Essentia Concept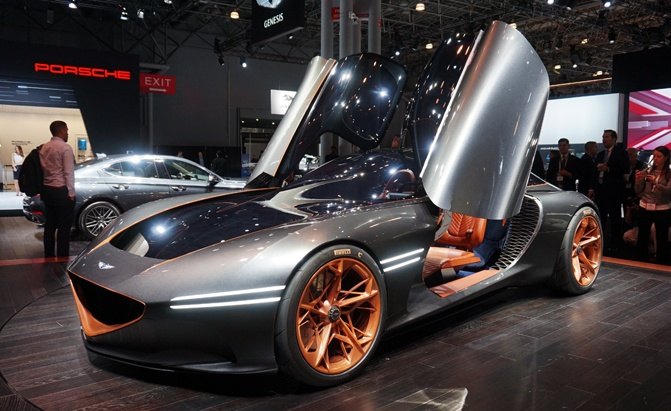 This last WINNER came out of left field. The Genesis Essentia concept was a total surprise, and it seems to have knocked everybody over. An impossibly low-slung grand touring coupe with a monocoque structure and body both made of carbon fiber, the Essentia Concept is a stunner. Underneath that swoopy shell is an all-electric drivetrain that could rocket this design study to 60 miles an hour in just three seconds.
ALSO SEE: Why the Design Boss of Genesis Got Rid of His Lamborghini Collection
---
UNDECIDED: 2019 Toyota RAV4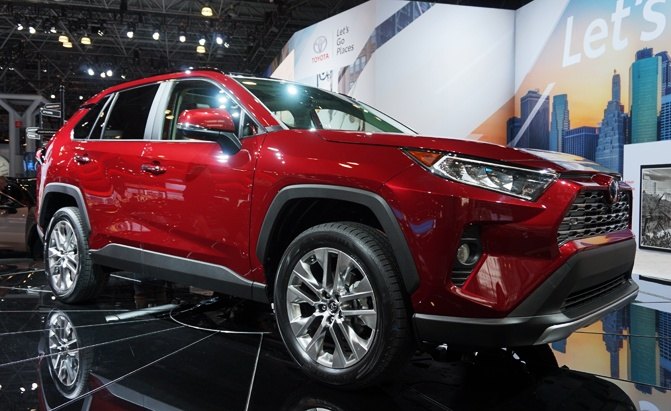 Next on our list of WINNERS and LOSERS is something in between. The AutoGuide.com staff was split on these next two vehicles. The 2019 Toyota RAV4 is more stylish than ever and rides on a fresh platform. This hot-selling crossover looks pretty nice with its rugged redesign, but that's still not enough to keep a lingering sense of indifference at bay. Knowing Toyota, it wouldn't be out of character if they phoned it in like other recent models because they know it will sell tons even if it's not the best product. For starters, this vehicle apparently does not support Android Auto and it features carryover powertrains. Where's the turbocharged engine option, guys? Overall, we're optimistic but ultimately unsure about this new RAV4.
---
UNDECIDED: Volkswagen Atlas Cross Sport Concept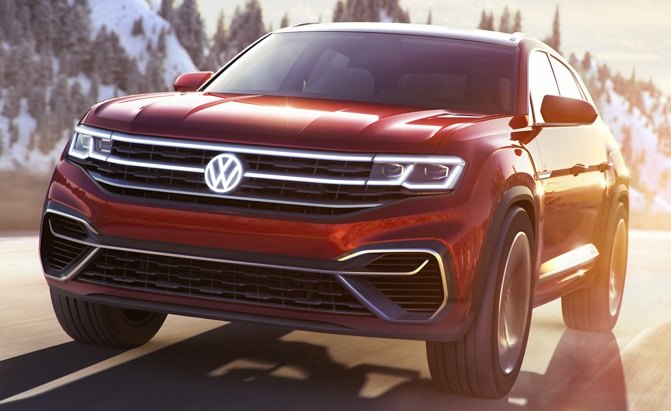 Another undecided New York reveal is the VW Atlas Cross Sport Concept. Yet another MQB offshoot, it features swoopy styling and a smaller footprint than the standard Atlas. This design study is allegedly motivated by a 3.6-liter V6 that's augmented by two electric motors, all of which provides a total system output of 355 horsepower. So, what's not to like? Well, does the market really need ANOTHER coupe-like crossover?
SEE ALSO: 10 Best Engines for Less than $50,000 – The Short List
---
LOSER: 2019 Cadillac XT4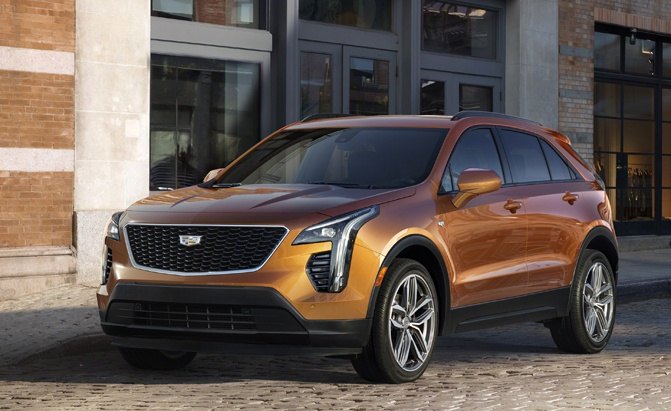 OK, now for a couple loser reveals from Manhattan, and we start at the Cadillac booth. The freshly minted XT4 is a compact utility vehicle from GM's most luxurious division. A 2.0-liter turbo-four provides the muscle, a nine-speed auto-box does the shifting and an available twin-clutch all-wheel-drive system ensures you don't get stuck, well, too badly. While almost certainly a fine vehicle, it's a shame this thing looks so generic. I can't help but feel that once again Lincoln stole Caddy's thunder, this time with their swanky Aviator concept.
---
LOSER: 2019 Subaru Forester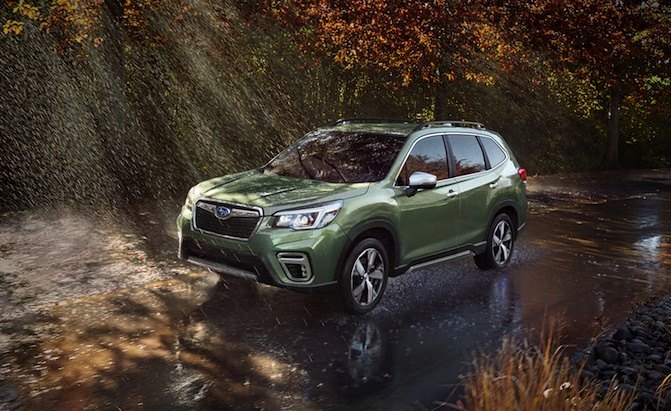 Finally, we come to the "all new" 2019 Subaru Forester. Built on the firm's latest global platform, it offers tons of standard driver assistance technology, an updated 2.5-liter boxer engine and more interior space than ever, courtesy of a longer wheelbase. But why does it look EXACTLY like the outgoing model? The design is practically a clone of the one available today, which, to be honest, isn't the most stylish crossover around. C'mon, guys we know you can do so much better!
Check out more episodes of The Short List!
Published April 18th, 2018 8:59 AM
Popular Articles
Latest Comparisons
Car Buying Tools