2.1K Views
Is It Time To Upgrade Your Brakes?
August 3rd, 2023 10:08 AM
Share
We're committed to finding, researching, and recommending the best products. We earn commissions from purchases you make using links in our articles. Learn more here
PowerStop is the answer for safe, high-performance braking system upgrades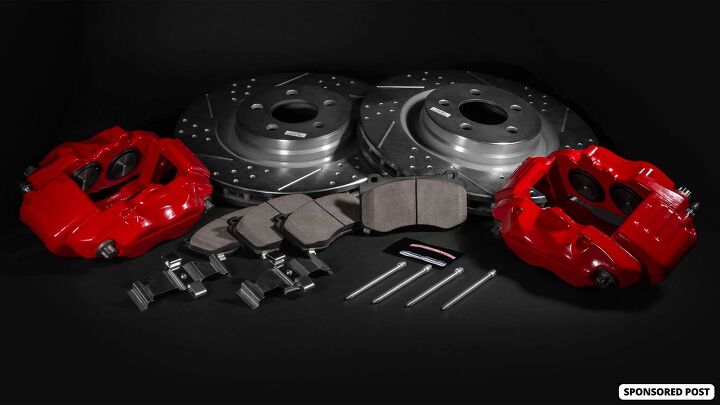 The most important component of your vehicle's performance is the brake system. Regardless of how fast you are going, the ability to come to a stop is vital, and upgrading your vehicle's braking system has never been easier, safer or more dependable than with one of the company's brake upgrade kits. Wishing you had better brakes? Wondering if it is time for an upgrade to your brakes? The simple answer is yes, and it is an easy process.
The Guesswork is Gone
One of the biggest questions many people have when it comes to upgrading their brakes is, "what do I need?" Sure, you can pick and choose individual components and come out ok, but the easy path is to get a complete kit that has the best quality, matched parts. Having a complete, matched braking system will prove to work the best over time and give you unparalleled performance. These are all good things. Taking the guesswork out of the equation gives you peace of mind that everything will work flawlessly with complete compatibility.
PowerStop has three performance kits that have everything you need for a complete brake system upgrade. Each kit is matched to your specific vehicle and your driving needs. Each kit uses premium stainless steel hardware and high temperature brake lubricant.
Z23 Evolution Sport Brake Upgrade Kit: Designed for your daily driver. It uses PowerStop's Z23 carbon-fiber ceramic brake pads that offer a significant improvement to feel and stopping power over stock ceramic brake pads. These pads produce very little brake dust, too. The kit includes dual-layer rubberized shims for added noise reduction and drilled, slotted and zinc-plated rotors that have improved cooling and corrosion resistance.
Z26 Street Warrior Brake Upgrade Kit: For those who drive muscle cars and like to use that skinny little pedal on the right before they get on the brake pedal. At the heart of this kit are the Z26 carbon-fiber ceramic brake pads that are specially formulated for high performance cars. This kit also uses stainless steel shims that reduce noise but are made to help dissipate heat, a vital element for the performance crowd. The Z26 kit also uses PowerStop's drilled, slotted and zinc-plated rotors for the ultimate in braking performance.
Z36 Truck and Tow Brake Upgrade Kit: For truck owners who either tow heavy loads, or like to keep on driving long after the pavement ends – or both. This kit starts out with Z36 carbon-fiber ceramic brake pads that are designed for giving you that extra amount of brake performance you need when you are trying to slow down your truck and trailer. We all know how much extra mass that adds, which puts more pressure and therefore, heat on the brakes when you are coming to a stop. Stainless steel shims also help with that heat, and the drilled, slotted and zinc-plated rotors add extra cooling ability and stopping power.
DIY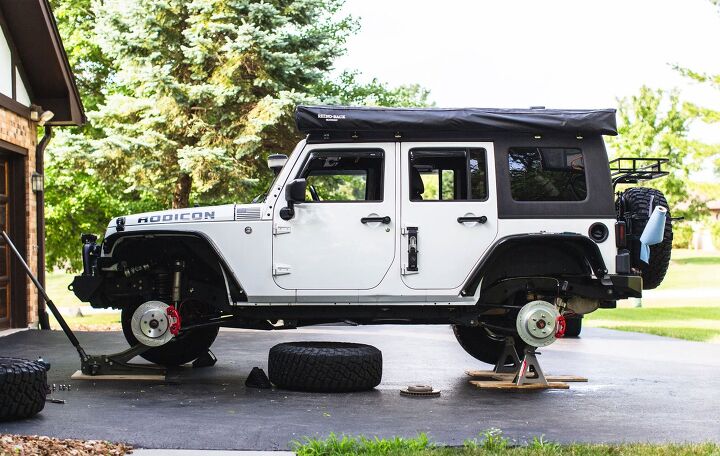 Another solid reason to look at the PowerStop performance brake kits is the ability to take on the project yourself. Sure, you can have the brakes done professionally, and these kits have everything your mechanic will need to get the job done. PowerStop also wants to provide you with the ability to do it yourself, and that is something special about these kits. Whether you're a complete novice with your vehicle, or know your way around wrenching jobs, you can install one of these brake performance kits on your vehicle. If you need a little help, check out PowerStop's how-to articles or YouTube channel for some guidance from the pros. If you've never ventured into a project like this before, this is a great way to start, and it will give you some insights into how your vehicle's brake system works.
Finding the Right Kit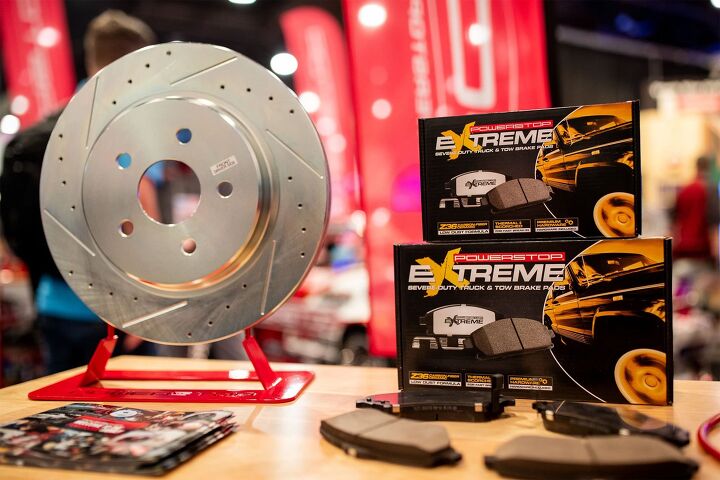 You might have a good idea what kit you want, but PowerStop wants you to be completely confident in your purchase. You can go onto their website at https://www.powerstop.com/ and enter your vehicle information. From there, the website will ask you a few targeted questions that will produce the correct part number for the kit that will work best with your vehicle. Not sure if you can find your vehicle? Powerstop has kits that cover 98% of vehicles on the road today.
Whether you are driving to work every morning, taking your hot rod down the ¼ mile on the weekend, or you drive a ¾-ton truck and are towing the boat to the lake for a day on the water, stopping power is as important, if not more important than the ponies the motor is producing. A brake upgrade kit from PowerStop gives you the peace of mind that comes from knowing you've got the best equipment for the job. Published August 3rd, 2023 10:07 AM
Popular Articles
Latest Comparisons
Car Buying Tools