47 Views
Are Extended Warranties on Used Cars Worth It?
August 25th, 2023 3:47 PM
Share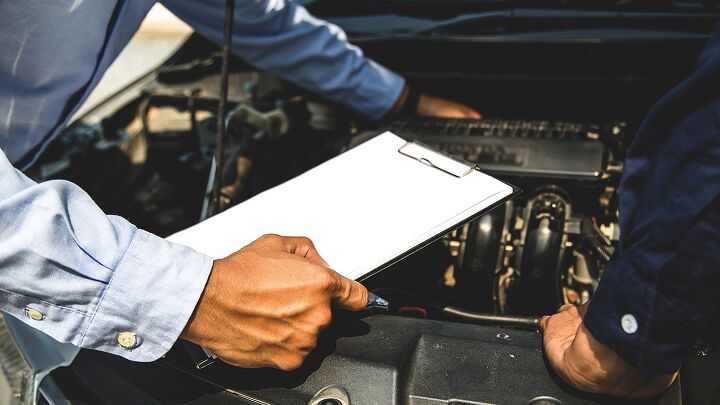 To learn more about our editorial integrity policy and how we make money through affiliate partnerships, read our full disclosure here.
---
An extended warranty can help used car owners keep their repair expenses predictable and manageable. But at several thousand dollars, that predictability comes at a significant cost. With that in mind, you might be wondering if extended warranties on used cars are worth it.
We've reviewed the best extended warranty providers on the market and crunched the numbers to help you decide if an extended warranty is the right choice for you.
What Does an Extended Warranty Do?
As your car gets older and you put more miles on it, certain components will inevitably begin to break down. The problem is, you usually won't know where or when. That can result in unexpected—and often expensive—trips to the car dealership or repair shop.
An extended car warranty covers the cost of repairs from mechanical breakdowns and offers coverage beyond the original factory warranty. Rather than risk paying out thousands at the dealership or service center for costly repairs, you pay a monthly premium instead.
It's important to know that not all warranties offer the same coverage. Some may only cover certain parts, like a powertrain warranty, while others offer more comprehensive coverage, like a bumper-to-bumper warranty. In addition, different plans have varying vehicle mileage and age limits.
Most third-party warranty providers offer a number of plans and payment options. You can generally choose to pay your entire premium up front or break it down into monthly payments to suit your needs.
Should You Buy an Extended Warranty for a Used Car?
Whether extended warranties on used cars are worth it depends on both your vehicle and your needs. If your used car is only a few years old with low mileage and no apparent issues, the warranty cost may be more than any repairs you'd have to pay for over the same period of time. However, if your used car is older with higher mileage or shows signs of needing repairs in the near future, you may spend less overall on the warranty.
It's also important to consider the peace of mind an extended warranty can provide. These plans remove the need to budget for significant repair expenses, so car owners know they're covered in case of a mechanical breakdown. Many plans also offer other benefits, such as free towing and roadside assistance. These advantages may make the monthly premium worth getting rid of the worry—even if it costs more.
We've compiled some information about the most common repairs and what they cost. Our team used a 2018 Honda CR-V as reference. Compare these costs with the price of an aftermarket warranty to see if an extended warranty makes sense for you and your used car.
| Repair | Cost |
| --- | --- |
| Air conditioning condenser fan motor replacement | $443 to $471 |
| Timing belt replacement | $504 to $577 |
| Air conditioning expansion valve replacement | $300 to $351 |
| Purge valve replacement | $141 to $150 |
| Water pump replacement | $358 to $401 |
*Common repairs and estimates courtesy of RepairPal
Ultimately, whether you decide to cover your vehicle with a warranty or take your chances on needing major, expensive repairs in the future is a decision you'll need to make based on your own unique situation.
Pros and Cons of Extended Warranties for Used Cars
If you are still wondering whether extended warranties on used cars are worth it, our team put together a list of advantages and disadvantages to help you make an informed decision.
Pros
Peace of mind: Buying an extended warranty can allow you to enjoy your vehicle a little more knowing it's covered in the event of a mechanical breakdown. Rather than paying for unexpected repairs out of pocket, you pay a monthly rate for warranty coverage.
Lower risk: Used cars might be a great deal, but they can also be ticking time bombs, especially if you don't know everything about a vehicle's history or if it has over 100,000 miles. Problems that cost thousands to repair can pop up at any time, putting you at financial risk. An extended warranty eliminates that risk.
No hesitation: Facing a big repair bill can cause people to wait to fix something, even if they know it's a problem. In most cases, this makes the problem worse. With an extended warranty, you can fix problems as soon as you notice them without having to worry about the cost of repairs.
Cons
Potential for low use: An extended warranty covers most repairs you might need, but the need may not arise. With proper maintenance, care, and a little luck, your car might not need any major repairs at all. However, even if that's the case, you won't get the money you spent on your warranty back.
Coverage exclusions: While extended warranties offer a wide range of coverage options, no plan covers everything on your vehicle. If you encounter a repair need for a part that isn't covered by your warranty plan, you'll have to pay out of pocket to have it fixed.
Limited repair shop selection: When you pay out of pocket for auto repairs, you can take your vehicle to any repair facility you prefer—but that's not always the case when you use a warranty to cover repairs. Most warranty providers have a list of approved repair and service centers that you must choose from if you want them to pay for the service.
Who Has the Best Extended Warranties for Used Cars?
There is no single "best" when it comes to warranty providers. That's because different car warranty companies and programs have different advantages and disadvantages. Every driver has unique needs when it comes to coverage, expenses, and other factors. Furthermore, drivers in different states may have varying rates and coverage options.
We've researched the top providers of extended warranties for used cars, comparing reviews, coverage, and price quotes to help you decide which, if any, is worth it for you.
From our research, we've found that Endurance and CARCHEX are two of the best options for used vehicle owners. Both companies offer a number of coverage options, ranging from exclusionary coverage to limited drivetrain or powertrain warranties. Our team rated both companies highly overall.
Endurance: Best Coverage
Endurance is another top choice on our list of the best extended warranty companies. The provider offers six different warranty plans geared toward car owners with different needs, from a plan based on affordability to perhaps the most comprehensive coverage in the industry.
Endurance stood out from competitors for a number of reasons:
Comprehensive coverage: In our review of the top warranty companies, we named Endurance the provider with the Best Coverage. Endurance offers extensive and inclusive warranty coverage through its range of plans as well as its Endurance Elite Benefits program. In addition to standard items like roadside assistance, this program includes rental car reimbursement, tire repairs, and key fob replacements, among other benefits.
Direct service model: Some companies use third-party services to administer their warranties. Endurance, on the other hand, uses a direct-to-customer model with in-house administrators, making things simple and efficient for customers.
Customer service: Endurance has received extremely positive reviews from customers across the board. We take a closer look at what customers had to say in our Endurance warranty review.
Our rating: 4.6 out of 5.0
Endurance is our pick for best coverage with its comprehensive warranty options.
CARCHEX: Best For Used Cars
CARCHEX offers five customizable extended warranty plans with a range of coverage options. Each plan includes trip interruption services, lockout services, gas delivery, and 24/7 emergency roadside assistance.
There are several reasons why our team gave CARCHEX a positive review:
Outstanding service: CARCHEX reviews show that customers and experts praise its customer service as well as the ease of using its services.
Sample contracts: With CARCHEX, you can look at sample contracts online. This allows you to understand every detail of your coverage, including the fine print, before signing up.
Industry partnerships: Many of the auto industry's top brands—such as Edmunds.com, Kelley Blue Book, and CARFAX—have partnered with CARCHEX, signaling the company's market position as one of the top extended warranty providers.
Our rating: 4.4 out of 5.0
Our research found this provider to be the best for used cars.
Final Thoughts on Extended Warranties for Used Cars
For drivers looking for a financial safety net for their used car, extended warranties can be well worth the cost. However, they may not be the best choice for everyone.
You'll want to consider the estimated annual repair costs for your vehicle and your own financial situation. Then, you can shop around to compare cost and coverage options and find the best price. Comparing these two costs can provide a better idea of whether an extended warranty might be the right choice for you.
Methodology
Our review team prides itself on sharing accurate and unbiased information with consumers. We have accumulated data from dozens of extended auto warranty companies to formulate our rankings of the industry's best providers. Companies receive a score out of 5.0 overall, as well as a rating in each of the following categories:
Price: Comparing providers can be difficult due to the many factors that influence cost. To determine this score, we employ a secret shopper analysis using different vehicles, mileages, warranty plans, and locations.
Coverage: A wide variety of coverage is essential to support the differing needs of customers. We take into account the number of extended car warranty plans available, term limits, exclusions, and additional benefits.
Customer Service: The level of customer service and care provided by an extended warranty company is an important consideration. Our review team sifts through customer reviews and complaints from reputable sources such as the Better Business Bureau (BBB) and Trustpilot. We also consider the responsiveness of each company's customer service team based on our secret shopper analysis.
Reputation: Good extended warranty providers consistently provide quality experiences. Our team takes into account BBB ratings and the company's history of reliable service when giving this score.
Transparency: Customers value a commitment to open and honest communication when it comes to vehicle service contracts. Our team of experts takes into account the availability of money-back guarantees and sample contracts.
---
Q & A
Is CarShield a rip-off?
No, CarShield is not a scam. The company has covered more than one million vehicles in its 16-year history. It is one of the top reputable extended warranty companies in the U.S.
What is the best aftermarket car warranty?
In our review of the best extended warranty providers we rated CARCHEX and Endurance as the best aftermarket car warranties. We awarded CARCHEX Best Service and Endurance Best Coverage.
Is it worth it to buy an extended warranty on a car?
You may not use all of the coverage you pay for with an extended warranty, but without it you risk massive repair bills you may not be able to afford. The peace of mind you get from buying an extended car warranty may be well worth the money you pay for it.
Published November 25th, 2022 10:56 AM
Popular Articles
Latest Comparisons
Car Buying Tools