1 View
Senna Documentary Cities And Dates Announced
July 21st, 2011 7:00 PM
Share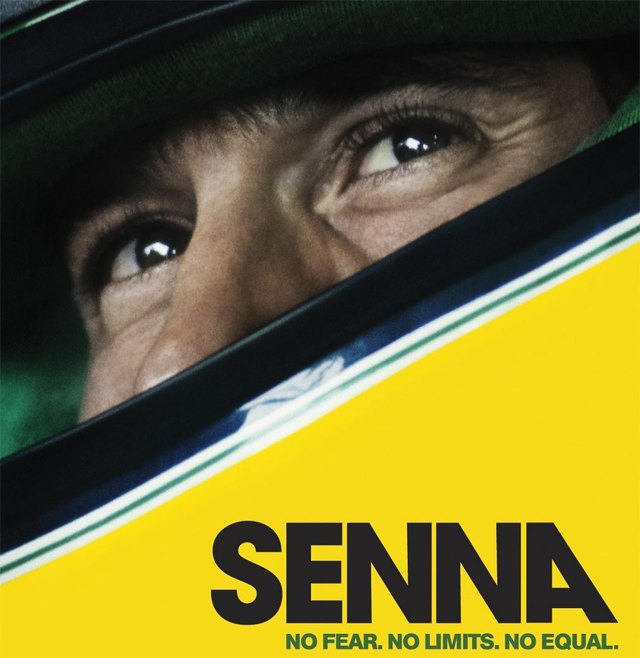 Those waiting to get a glimpse of the documentary "Senna" (present company included) can look forward to this announcement: a list of dates and cities for its theater debut has been announced.
Provided you haven't illegally torrented the movie, those of you in trendy cities such as Austin, Palo Alto or Cambridge can pop on down to your local independent theater and watch the Sundance-winning biopic. Remember, support your local businesses!
Click the jump for a full list of where you can watch.
[Source: AutoWeek]
August 12
Los Angeles, CA: Landmark Theater
New York, NY: Landmark Sunshine Cinema
August 19
Austin, TX: Violet Crown Cinema
Berkeley, CA Landmark Shattuck Cinemas
Cambridge, MA: Landmark Kendall Square Cinema
Chicago, IL: Landmark Century Centre Cinema
Dallas, TX: Angelika Dallas Film Center
Detroit, MI: Landmark Main Art Theater
Miami, FL: AMC Sunset Place 24
Nashville, TN: Belcourt Theater
Philadelphia, PA: Landmark Ritz at the Bourse
San Francisco, CA: Landmark Embarcadero Center Cinema
Washington, D.C.: Landmark E Street Cinema
August 26
Atlanta, GA: Landmark Midtown Art Cinema
Denver, CO: Landmark Chez Artiste
Minneapolis, MN: Landmark Lagoon Cinema
Palm Springs, CA: Cinemas Palme d'Or
Palo Alto, CA: Location TBD
Portland, OR: Regal Fox Tower Stadium
San Diego, CA: Landmark Ken Cinema
Seattle, WA: Landmark Varsity Theater
September 2
Charlotte, NC: Park Terrace
Indianapolis, IN: Regal Downtown West Cinema
Knoxville, TN: Landmark Keystone Art Cinema
St. Louis, MO: Landmark Tivoli Theater
September 23
Santa Fe, NM: UA DeVargas Mall
Published July 21st, 2011 7:00 PM
Popular Articles
Latest Comparisons
Car Buying Tools