5 Views
Chevrolet Captiva Recalled Over Fire Risk
December 21st, 2011 9:00 PM
Share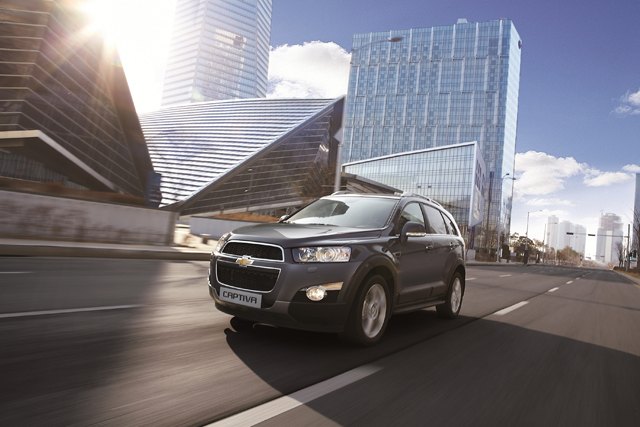 If Chevrolet isn't careful they may start to be known as the "Burning Bow-Tie Brand" to some of their customers.
General Motors is recalling 15,627 Chevrolet Captiva crossovers from the 2011-12 model years because there is a chance the cars may catch fire on the road. The issue stems from power steering fluid overheating under certain conditions, leading to an engine compartment fire according to the company.
Thus far, there haven't been any fires reported by consumers, though 3,150 of the vehicles included in the recall were distributed as rental cars in the U.S., meaning there is a good chance such a problem might rear its head given the heavy use those vehicles experience. The key message: don't go hooning in a Captiva, not that many people would. Fires are only likely if drivers leave the transmission in first gear under manual mode for a prolonged time, causing the overheating.
It's been a tough year for Chevy and fires. Earlier this year the NHTSA found that in some cases after a severe crash the Volt could spontaneously combust. The problem occurred after coolant around the lithium ion battery leaked and crystallized on the battery itself, causing a short circuit. General Motors offered to buy Volts back from any customer requesting such action.
Published December 21st, 2011 9:00 PM
Popular Articles
Latest Comparisons
Car Buying Tools