3 Views
Top Ten Least Imaginative Car Names
March 14th, 2013 12:01 PM
Share
We're committed to finding, researching, and recommending the best products. We earn commissions from purchases you make using links in our articles. Learn more here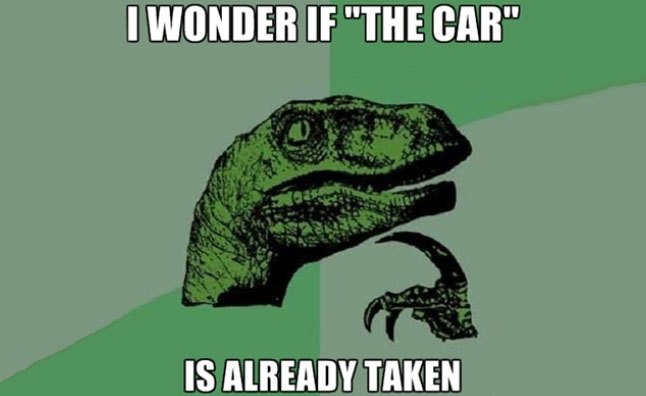 What's the most important step a manufacturer undertakes when creating a new car? Building a great chassis? Getting the interior ergonomics right? Providing the perfect drivetrain to complement the new product? Nope. All wrong. The really, really important factor for any new car is getting the name right.
All joking aside, a vehicle's name is very important. Slap a clever name on a car and it can help boost sales. Conversely, choose a bad name for a vehicle, like Probe or Dictator, and it can hurt sales. Manufacturers spend a lot of time and money analyzing potential model names.
Well, that's usually what happens, but sometimes, the creativity well runs dry. Every now and then a new vehicle receives a name that leaves us all wondering: "Really? That's all they could think of?" Not to get confused with naming conventions that are just lazy, like Mazda's numbered sequence or Mercedes-Benz's lettered sequence. No, we are referring to model names that give the perception maybe the marketing team forgot to show up one day and the engineers were left in charge of naming the new ride. "We are pleased to announce the latest from Hyonbaru Motors, 'The Car!" Don't laugh, some the following models are even worse.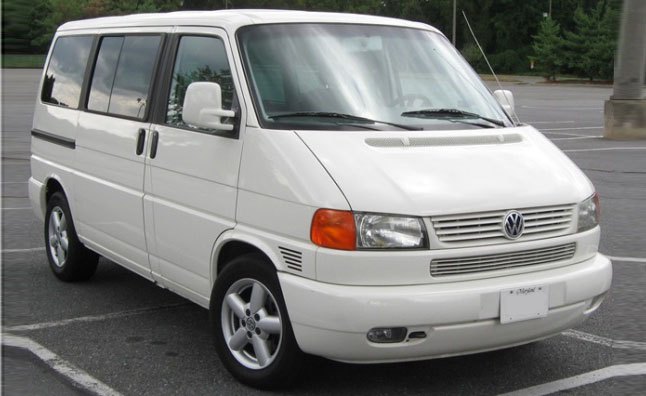 The Eurovan begins a trend on the top ten list of vehicles that were sold elsewhere in the world, that when brought over to North America, for one reason or another, were renamed. Based on the Transporter (T4) van, when Volkswagen brought this European van to North America, they decided to use the extremely clever name 'Eurovan'. Maybe it was a ploy to make the van seem upscale to justify its ridiculously high price tag, or lack of power?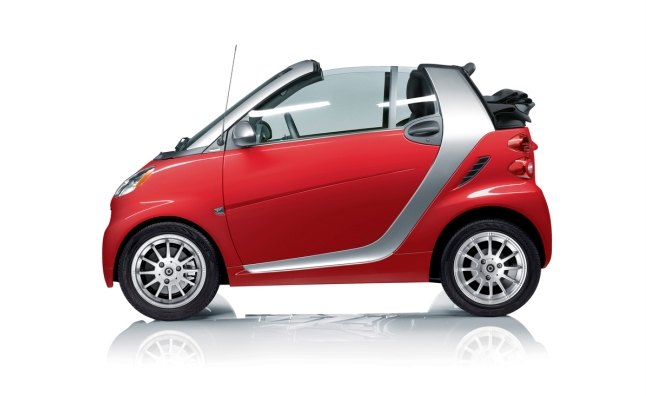 This smart is a city design car designed for – you guessed it, two people. In Europe there was also the equally imaginative forfour.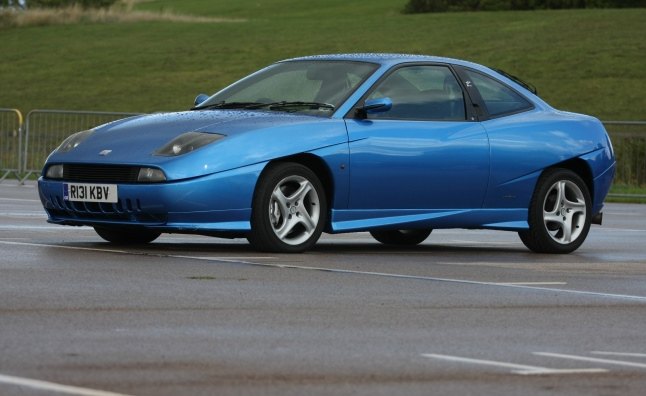 Fiat must have spent weeks deliberating over what to call their new compact two-door vehicle. In the end, it was the ingenious 'Coupe' that was chosen. Sorry, correction; it was Coupé – for a little French twist.
Photo Courtesy of Tony Harrison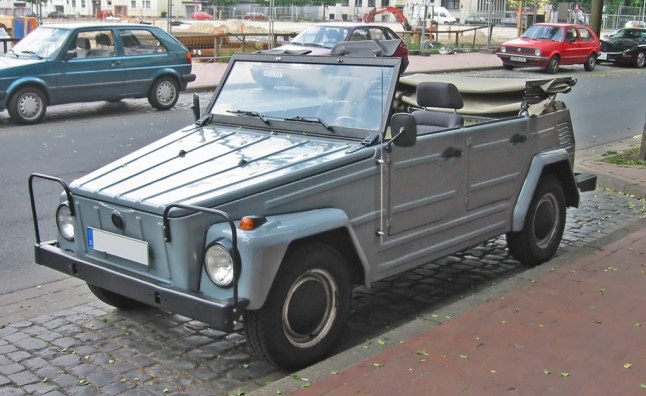 When Volkswagen brought the Type 181 to North America, this military derived vehicle ditched its army-style name and became known as the Thing. Pure speculation on our part thinks maybe a loss in translation occurred and an original request of "We need to name this thing" became "We need to name this, Thing."
Photo Courtesy Sven Storbeck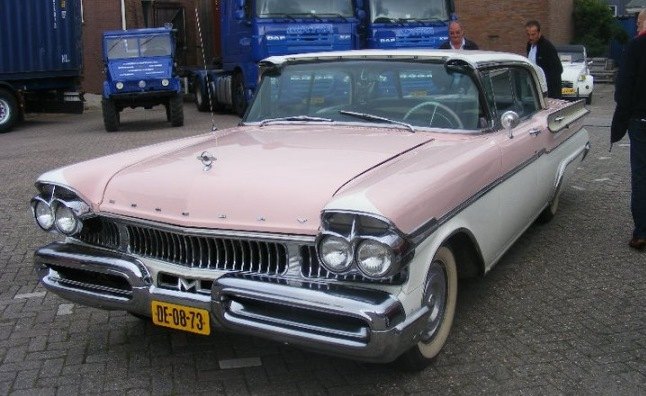 We now transport you back in time to 1956:
"Well sir, here it is, our newest model for Mercury!"
"Great, what's it called?"
"Not sure yet, it still needs a name"
"Well, what's it designed to do?"
"Well, it is a car designed for the interstate. Think of it as a Turnpike Cruiser."
"Fantastic! Let's go with that"
Photo Courtesy of Buttonfreak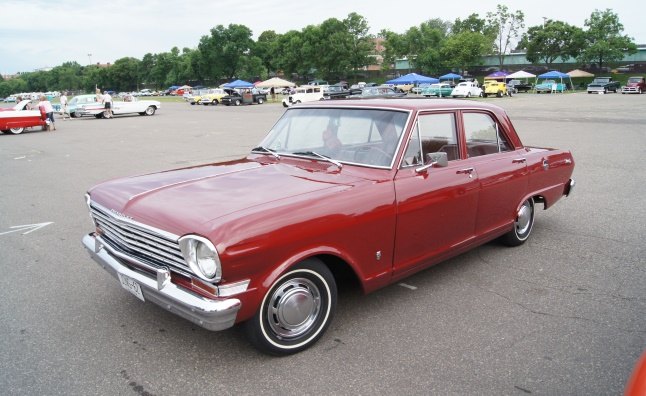 A scramble-reaction to the hot selling Ford Falcon, the Chevrolet Chevy II was designed in such haste that no time was left to properly name the vehicle. Or did Chevrolet just want the world to know that this was indeed, a Chevy too?
Photo Courtesy of DVS1mn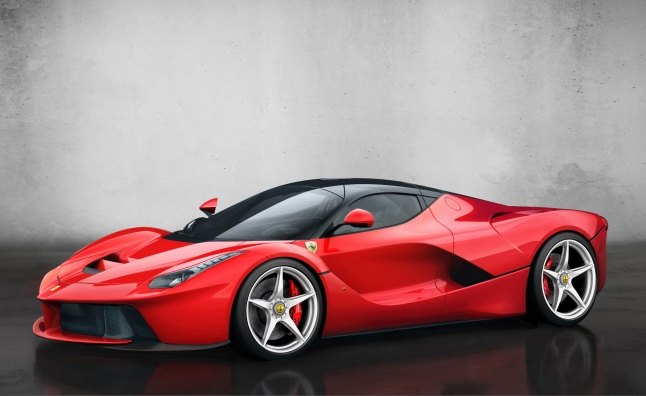 Unlike the Chevy II, the LaFerrari is a blatant ego trip. As Ferrari President Luca di Montezemolo put it at the car's unveiling at the Geneva Motor Show: "We chose to call this model LaFerrari because it is the maximum expression of what defines our company – excellence. Excellence in terms of technological innovation, performance, visionary styling and the sheer thrill of driving." He then, allegedly, dropped the mic.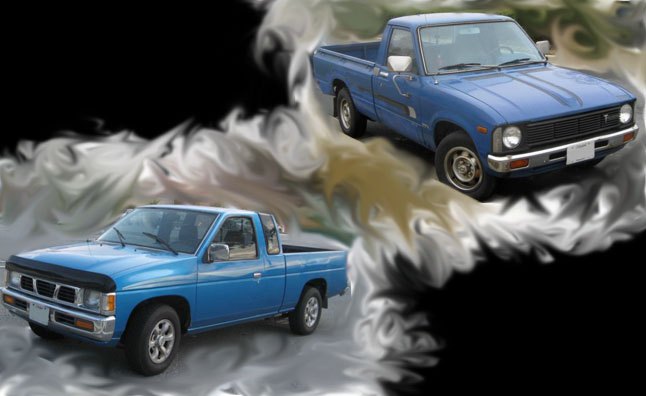 Both Nissan and Toyota sold compact pickup trucks in 1980s America that didn't really have a name. Referred to as 'Pickup' or 'Truck', these anonymous trucks did carry nicknames, like Hardbody for the Nissan, but would need to wait a long time before gaining proper, official names.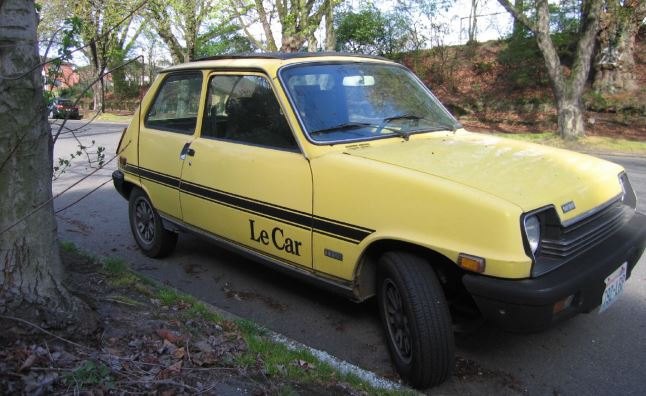 When AMC began importing the Renault 5 to North America, they decided to stick the world's most uninspired, unromantic and matter-of-fact name in automotive history by calling it 'The Car'. Oh, but wait, it was a French car, so 'Le Car' was more fitting and far more exotic (sarcasm).
Then again, considering how small (and odd) it was, perhaps the name and the massive "Le Car" vinyls on the side were a much-needed way of letting people know that it was, in fact, an automobile. Apparently, they should have been more obvious, because no one bought it.
Photo Courtesy of FlickrLickr

Mike Schlee
A 20+ year industry veteran, Mike rejoins the AutoGuide team as the Managing Editor. He started his career at a young age working at dealerships, car rentals, and used car advertisers. He then found his true passion, automotive writing. After contributing to multiple websites for several years, he spent the next six years working at the head office of an automotive OEM, before returning back to the field he loves. He is a member of the Automobile Journalists Association of Canada (AJAC), and Midwest Automotive Media Association (MAMA). He's the recipient of a feature writing of the year award and multiple video of the year awards.
More by Mike Schlee
Published March 14th, 2013 12:01 PM
Popular Articles
Latest Comparisons
Car Buying Tools