3 Views
Top 10 Automotive News Stories of 2013
January 6th, 2014 9:11 AM
Share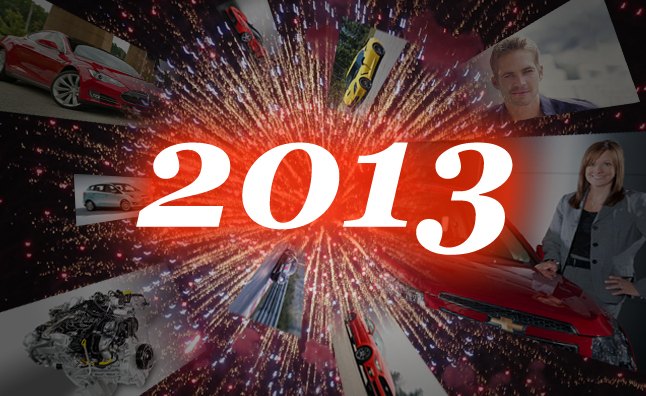 As it tends to do around this time, the year is steadily drawing to a close; 2013 is dwindling like a tiki torch running out of citronella-scented oil. The last flickers are smoldering, but she burned brightly for 12 months so the end is not in vain.
Lots of important car news broke through the year as the industry continues to evolve and stabilize coming out of the devastating Great Recession. Capping the year, here are the Top 10 Automotive Stories from 2013.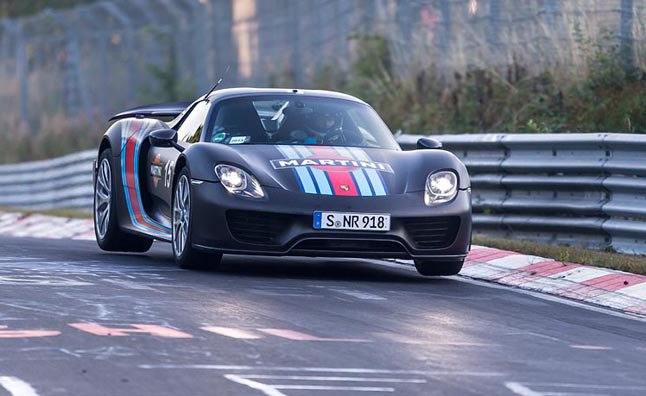 The Porsche 918 Spyder is an engineering achievement that's practically on par with the Manhattan Project. This hybrid supercar is scorchingly fast yet eco friendly at the same time. It allows its very well-off owners to have their cake and devour it at the same time with a 0-60 mph time of 2.5 seconds and a fuel economy rating somewhere around 80 mpg!
SEE ALSO: Porsche 918 Spyder Claims 6:57 Nurburgring Record
Proving its performance chops, the 918 laid down a record-shattering performance on Germany's famed Nürburgring. The car circled the legendary "Green Hell" in just six minutes and 57 seconds, a new production-car record. It beat the previous champion, SRT's thunderous Viper ACR by a massive 15 seconds. This vehicle is seriously fast and that's serious news.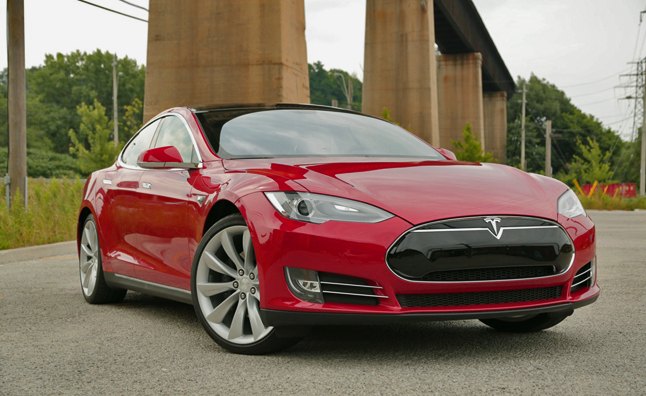 Launching a new car company has got to be one of the most challenging and capital-intensive ventures in the modern world. It requires massive amounts of design and engineering talent, a supplier base, manufacturing facilities, a dealer network, a full-time legal team, a mint's worth of cash, plus a lot of luck and a bunch of other stuff we're probably forgetting. Landing a man on the moon is likely an easier task.
SEE ALSO: 2013 Tesla Model S Review — VIDEO
Despite myriad challenges, automotive upstart Tesla is doing considerably better than many pundits predicted – especially in the stock market where the company's stock is currently valued at over $150 per share.
The maker of all-electric automobiles has found surprising success with its Model S luxury sedan, which has won numerous awards including praise from AutoGuide. The car may be facing scrutiny from a few recent fires but overall it's an undeniable achievement. And while end-of-year results aren't yet in, the Model S is poised to be the best selling electric car of 2013.
Tesla's accomplishments in 2013 are major news and going forward the company is set to introduce a crossover vehicle and a more affordable sedan.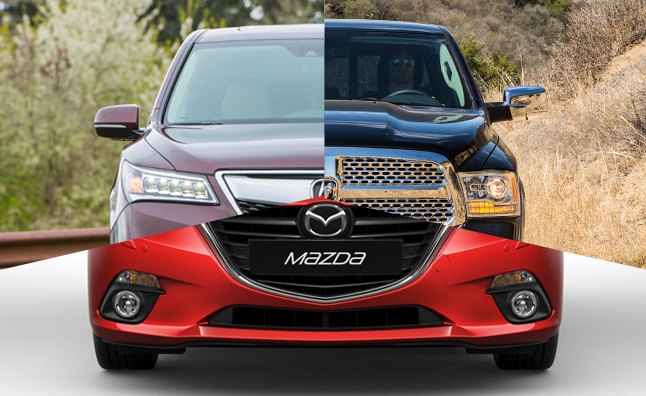 Believe it or not, 2013 was the year of the year, as in AutoGuide's Car, Utility and Truck of the Year Awards. That's right, we're a triple threat.
The spunky and sophisticated Mazda3 won our Car of the Year honors for 2014, bowling the judges over with its refinement, efficiency and playful dynamics. It's the C-Segment vehicle to beat in North America.
As for Utility of the Year, the luxurious yet sensible Acura MDX drove away with the title. It delivers an engaging on-road experience yet is still comfortable and efficient for families. Folks, that right there is a tough combination to beat.
Lastly, Ram's 1500 with the newly available 3.0-liter EcoDiesel engine won our Truck of the Year award. The availability of a compression-ignition powerplant under the hood of a light-duty pickup is huge news, but not the only reason Ram won. It also comes with a slick eight-speed automatic transmission and offers available air suspension. Check and mate.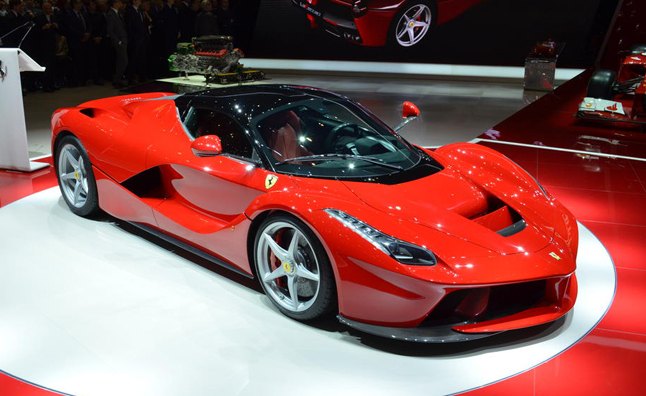 Terrible name, arousing product. The LaFerrari is a spiritual successor to the lust-worthy Enzo. Revealed at the Geneva Motor Show back in March, this car supposedly "defines excellence," at least according to Luca di Montezemolo, the company's president.
That may sound like hyperbole but one glance at this machine's specs sheet and you'll be frothing at the gash. It's powered by a 6.3-liter V12 that revs to 9,250 rpm and delivers 789 hp. But that's not all. The internal-combustion engine is augmented by some electronics, which deliver an additional 161 ponies. Total output clocks in at 950 hp.
But LaFerrari isn't the only hybrid supercar in town. McLaren's P1 features an electrified powertrain that allows it to run the quarter mile in just 9.8 seconds; its top speed is 217 miles an hour and maximum fuel economy supposedly hits 34 MPG.
But hold your horses because that's not all. Porsche's 918 Spyder follows the same formula and delivers similarly bonkers performance. This car will run from a standstill to 60 miles an hour in just 2.5 seconds. Like the McLaren this machine's powertrain is built around an amped-up V8 engine; you all ready know what it did to the lap-time record at the Nürburgring…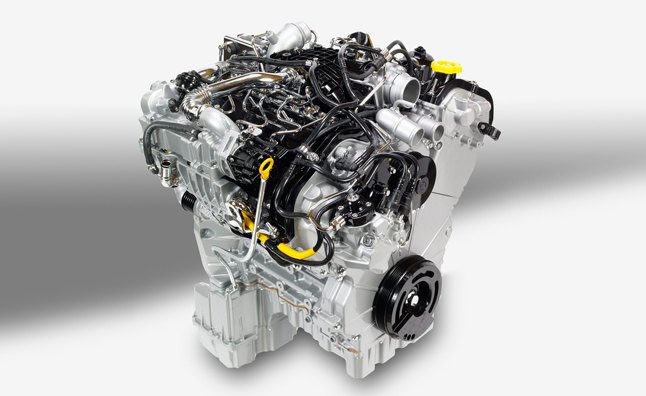 Diesel power also made headlines in 2013. Compression-ignition is hardly news; oil-burning engines are hugely popular in automotive markets around the world, especially Europe. But these smooth running, clean burning and torque-rich engines are still rather scarce on this side of the Atlantic. Why are we always behind?
Slowly but surely diesels are starting to catch on in the U.S. Some manufacturers like Volkswagen and Mercedes-Benz offer vehicles with oil-burning engines but they're in the minority… for now. Automakers are warming up to modern diesel propulsion and 2013 could prove to be a turning point. In fact, VW announced that for the first time ever it sold more than 100,000 diesel-powered passenger cars in the U.S. this year.
Chevrolet now offers a version of its Cruze compact sedan with a compression-ignition engine. The car is powered by a 2.0-liter unit that delivers a robust 151 hp. Additionally Nissan confirmed its next-generation Titan truck will offer a 5.0-liter Cummins diesel. But even more exciting than these announcements is news from Ram. Chrysler's pickup division now sells a light-duty, half-ton truck with a 3.0-liter V6 diesel under the hood. Times, they are a-changin'… for the better… finally.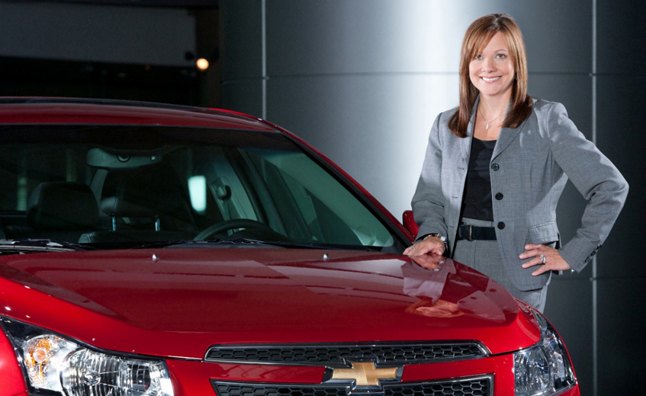 The folks at GM made an earth-shattering announcement late this year; they will soon become the world's first automaker with a woman at the helm. Mary Barra, a 30-year veteran at the company will take over for current CEO Dan Akerson. The change is expected to take place on January 15, 2014, following the North American International Auto Show in Detroit.
SEE ALSO: GM Names First Female CEO in the Global Auto Industry
Today, Barra is in charge of product development and quality, but soon enough she'll be in the driver's seat and that's big news. Naturally other executives have been juggled around at GM as well. Big names like Dan Ammann, Steve Girsky and Mark Reuss are being shuffled to different positions now that Barra's been promoted.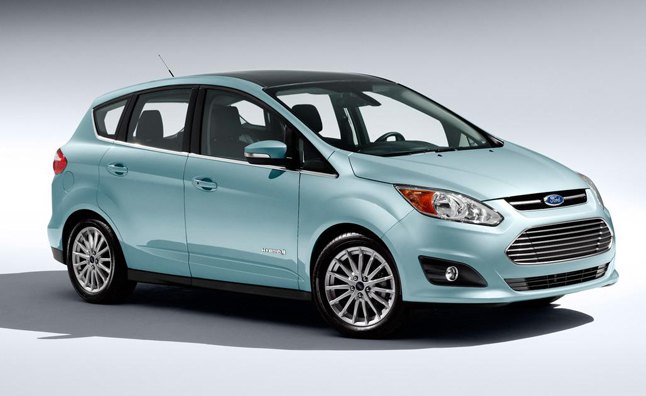 Last year, Hyundai and Kia had to eat crow when they misreported fuel-economy figures. This year Ford is feasting on raven. The Blue Oval brand got into a whole mess of hot water with its C-Max and Fusion Hybrid models for overstating the fuel economy of these vehicles.
SEE ALSO: Ford Admits Hybrids Fail at MPG Claims, Fix Issued
Supposedly the C-Max would deliver 47 miles per gallon, but in the real world that didn't happen. The situation spurred controversy and started lawsuits as consumers consistently fell short of that figure.
As a result of this ongoing brouhaha the company revised its mileage estimates for the C-Max, reducing them by around 10 percent. Now the car stickers at 45 MPG city and 40 highway, with a more reasonable combined score of 43 miles per gallon. To date, the Fusion Hybrid still stickers at triple 47.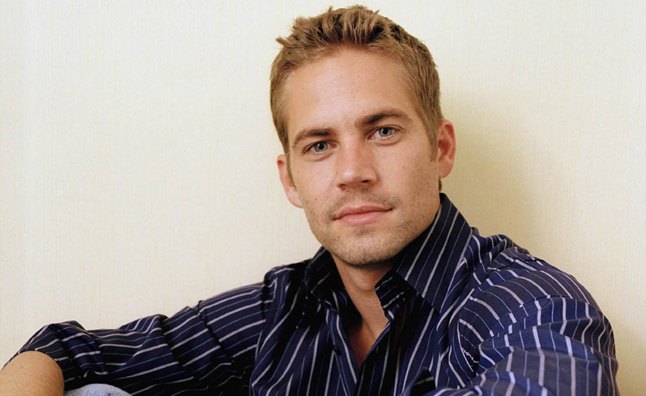 Perhaps the saddest bit of automotive news of 2013 broke in late November. Actor Paul Walker, best known for his roles in the Fast and Furious movie franchise perished in a fiery car crash. The 40-year-old star died while riding shotgun in his 2005 Porsche Carrera GT, which left the road and smashed into a concrete light pole and a tree before bursting into flames.
SEE ALSO: Paul Walker Killed in a Car Crash
At the time of his unfortunate death, Walker was attending a charity event that was sponsored by his philanthropic organization, Reach Out Worldwide. The toy drive they were hosting was supposed to benefit victims in the Philippines who were ravaged by Typhoon Haiyan. Walker was a class act all the way and will be sorely missed by family, friends and fans alike.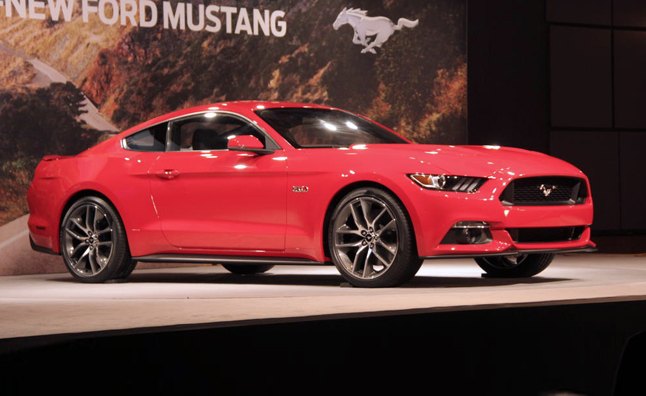 Ford's 2015 Mustang is one of the most hotly anticipated vehicles of the past few years. America's original ponycar has always been a compelling choice for automotive delinquents because it offers big horsepower for a small price. This high-value formula has worked like a Swiss watch for five consecutive decades.
The brand-new model promises to offer increased refinement and improved on-road dynamics. Although pricing hasn't been announced it's almost certain the company will stick to its successful bang-for-the-buck formula.
SEE ALSO: 2015 Ford Mustang Video, First Look
Among countless changes the 2015 model gains an independent rear suspension, which should bestow the new 'Stang with superior dynamics. Along with improved V6 and V8 engines the car also gains a brand-new 2.3-liter EcoBoost four-cylinder. This force-fed banger is expected to deliver at least 305 HP and eye-opening fuel economy. It's not every day a new Mustang gets foaled, but when one drops, it's always big news.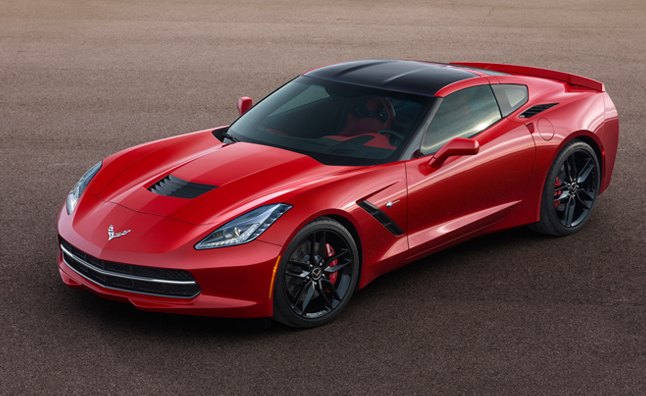 But as popular as Ford's ponycar is it has historically played second-fiddle to a bow tie-wearing monster built by its arch nemesis, Chevrolet. Arguably the most important news story of 2013 is the introduction of the brand-new C7 Corvette.
It goes without saying; this Chevy is bad ass, a B-to-the-A sports car that can run with the nastiest of the big boys from Japan and Germany. If you want maximum performance at minimum cost the 'Vette cannot be beat, full stop, do not pass go and do not collect $200.
SEE ALSO: 2014 Chevrolet Corvette Stingray Review
A stripped-down Stingray Coupe starts at about $52,000, which is peanuts in this segment. At that price it's signed, sealed and delivered with a 455 HP 6.2-liter V8 engine and a seven-speed manual transmission. You also get rear drive and four-wheel Brembo disc brakes. What's not to love?
Drivers are also treated to a vastly improved interior and after years of kvetching REAL SEATS! Yes, you no longer have to recline on an empty milk crate as you do hot laps or bomb around your favorite mountain roads. That right there folks, is the BIGGEST NEWS of the year.
Published December 30th, 2013 9:02 AM
Popular Articles
Latest Comparisons
Car Buying Tools