1.6K Views
Top 10 Most Fun-To-Drive Cars Under $30,000
December 6th, 2022 8:12 AM
Share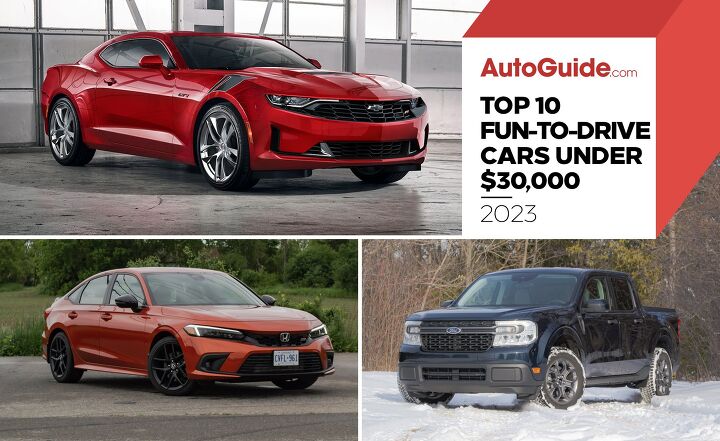 The threat of fully autonomous driving is, realistically, decades away. We want to celebrate the fun of driving while we still can, but we also want to do it on a budget.
Luckily, this list of cars accomplishes just that. We combed through every automaker's lineup to find the vehicles with the highest smiles-per-mile ratio. Every one of the cars below are factory-fresh funmobiles with full warranties included, so you can rest easy for years to come. 30 grand is a considerable amount of scratch, but it's way less than the average new car price of 2023.
From hot hatches to muscle cars, roadsters to rally heroes, read on for our top 10 most fun-to-drive cars under $30,000, presented in alphabetical order and including destination charges. Most of these cars aren't volume models either, which means bigger discounts could be had at your local dealer.
Chevrolet Camaro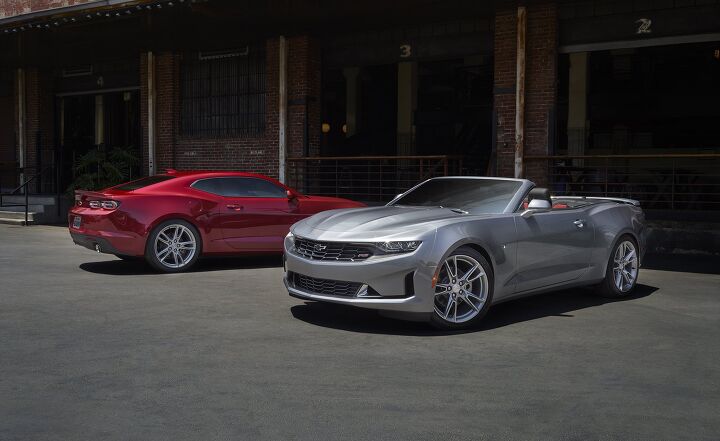 Horsepower: 275 hp (I4) / 335 hp (V6)
Torque: 295 lb-ft (I4) / 284 lb-ft (V6)
Weight: 3,351–3,374 lb
Price: $27,495–$29,590
The Reasoning: The Chevrolet Camaro is a well-balanced, fun-to-drive pony car at a bargain-basement price. For as much as a compact sedan, you can get into six-speed manual coupe with more power than any Camaro dreamed of in the '80s. Sure, it's a four-cylinder turbo, but the budget also allows for the V6. Just not the convertible pictured above. Sorry.
SEE ALSO:
2019 Chevrolet Camaro Turbo 1LE First Drive
With this much wiggle room, you can customize your Camaro with whichever paint color you want, or opt for the 2.0 RS package ($1,950), which adds more appealing 20-inch wheels, a lip spoiler, and blacked-out badges. We'd plump for the $900 tech package too, for the larger touchscreen and Bose stereo.
Ford Maverick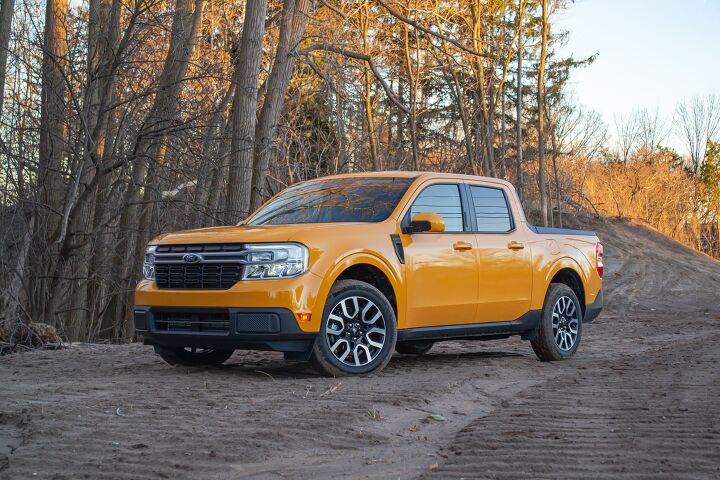 Horsepower: 191 hp (Hybrid) / 250 hp (EcoBoost)
Torque: 155 lb-ft (Hybrid) / 277 lb-ft (EcoBoost)
Weight: 3,563–3,731 lb
Price: $23,690–$29,900
The Reasoning: Yeah, we went there. The Maverick can be fun to drive, in the same way any small, workhorse of a truck can be. The hybrid maybe derives more fun from eking out every last mpg, but even the EcoBoost falls under our $30,000 ceiling.
SEE ALSO:
2022 Ford Maverick Hybrid Review: How To Make Friends and Influence People
In fact, although prices have raised about 10-percent since the Maverick debuted, it's the most affordable thing on this list, and that provides plenty of options. Want that hybrid? $29,450 for the top-level Lariat trim means you can choose any premium paint you want. Ford Co-Pilot360 costs $650, adding blind-spot monitoring and lane-keep assist—$100 over the limit, but we'll give it to the Mav. The mid-level XLT is the sweet spot, with even the AWD Ecoboost coming in at $28,170. That leaves room for a few packages, including the FX4 Off-Road pack ($800), XLT Luxury ($1,730), 4K Tow Package ($745), or the afore-mentioned Co-Pilot360.
There's also the new-for-2023 Maverick Tremor, which adds a beefier 4WD system, raised ride height, skid plates, and all-terrain tires to the EcoBoost model. It runs slightly over our limit though, with a Maverick XLT Tremor coming in at $31,165.
Ford Mustang EcoBoost Coupe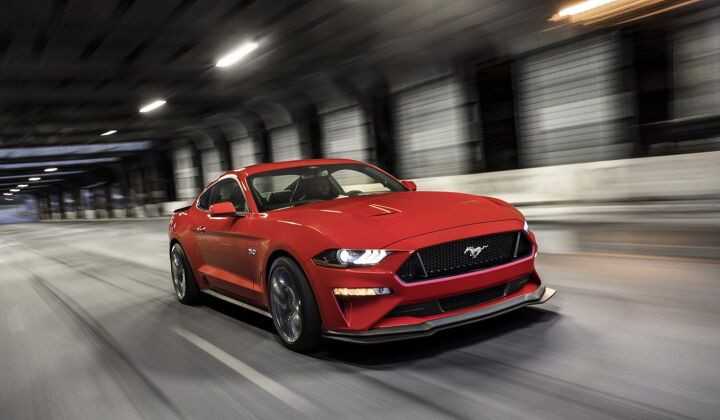 Horsepower: 310 hp
Torque: 350 lb-ft
Weight: 3,492–3,512 lb
Price: $28,865
The Reasoning: The Ford Mustang is the default pony car choice for a reason. The Blue Oval offers myriad options to tailor the big coupe to your needs, from stripped-out four-cylinder coupes to loaded V8 convertibles.
The entry price here represents the six-speed manual EcoBoost coupe. It out-muscles the Camaro, especially in the torque department.
SEE ALSO:
2020 Ford Mustang EcoBoost High-Performance Package Review
The initial $28,865 hit to the wallet gives you access to a few choice options while still sliding in under the the 30-large bar. Well, so long as you want the three-pedal setup: switching to Ford's 10-speed automatic is a $1,595 premium. The Safe & Smart package ($725) is an affordable way to add cruise control and navigation. The popular 101A package adds a nine-speaker sound system, selectable drive modes, and SYNC 3, but its $2,600 sticker takes the 'Stang slightly over our self-imposed limit.
This particular car isn't long for this list: with the 2024 'Stang, Ford will be dropping the six-speed manual with the EcoBoost which, combined with the added features, will almost certainly push the Mustang into 30-grand starting territory.
Honda Civic Si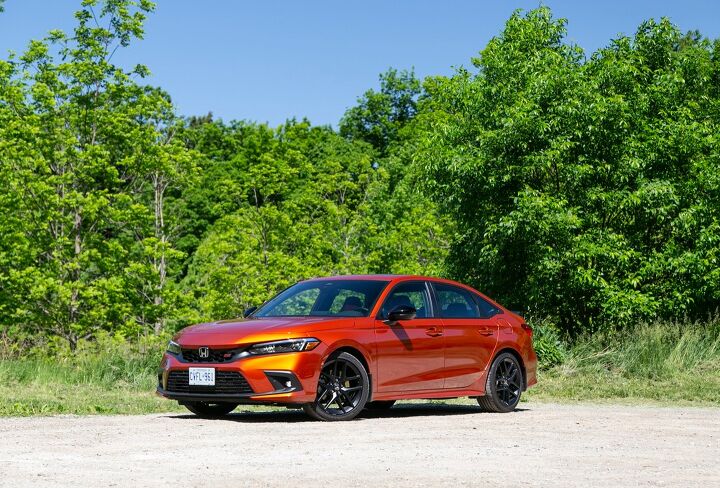 Horsepower: 200 hp
Torque: 192 lb-ft
Weight: 2,952 lb (est)
Price: $29,195
The Reasoning: For the $29,195 Honda asks for a Civic Si, you get a sharp-looking four-door sedan with a powerful turbocharged engine. There are a few limitations for this latest Si, based on the 11th-generation Civic. There's no coupe option anymore, but once again, the only transmission choice is a slick-shifting six-speed manual.
SEE ALSO:
Honda Civic Si vs Volkswagen Golf GTI vs Hyundai Elantra N: Sport Compact Shootout
The Civic Si remains a sharp, fun drive with one of the best shifters in the business. It recently came up last in our three-car sport compact shootout, but it's far more affordable than the GTI or Elantra N.
Hyundai Elantra N Line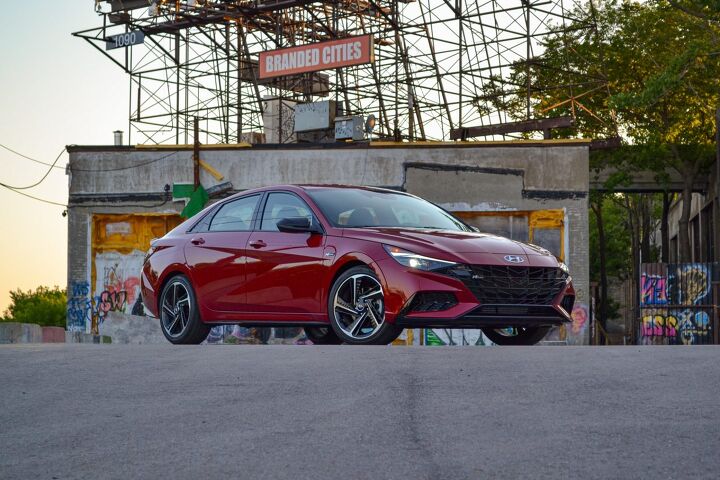 Horsepower: 201 hp
Torque: 195 lb-ft
Weight: 3,020 lb
Price: $28,095
The Reasoning: We wanted to include the Hyundai Veloster N on this list, but with it discontinued, it's no longer eligible. No matter: the Elantra N Line is a more affordable, more spacious little runabout.
SEE ALSO:
2021 Hyundai Elantra N Line Review: Short N-Gagement
There's just one small catch. This more practical package eschews the raucous 2.0-liter turbo-four of the red-blooded N models for a 1.6-liter. The N Line throws 201 hp and 195 lb-ft of torque at the front axle, now only through a seven-speed dual-clutch transmission. A six-speed manual was standard when this car debuted in 2021—when it was also just about $3,000 cheaper. On the plus side, there are no options to drive the price up further.
Mazda MX-5 Miata Sport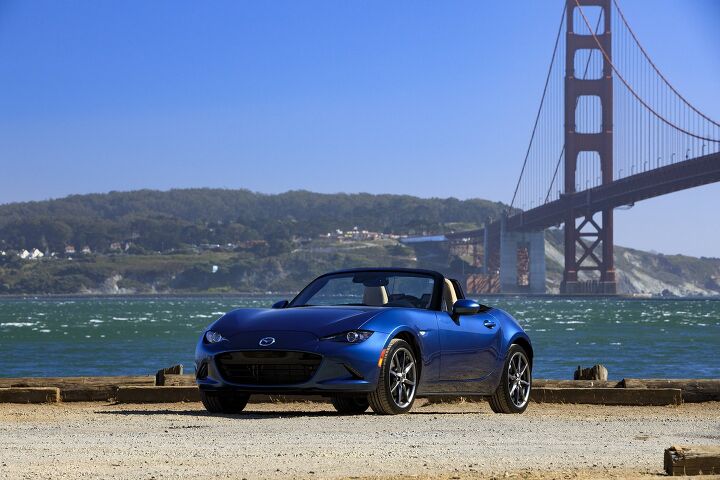 Horsepower: 181 hp
Torque: 151 lb-ft
Weight: 2,341–2,403 lb
Price: $29,115
The Reasoning: Mazda's evergreen MX-5 is once again the cheapest way into a convertible in the US market. In its own way it's a bit of a bargain: it may have less horsepower than anything else on this list, but it's also lighter, and the only dedicated two-seat sports car.
SEE ALSO:
How Driving the Current and Original Miatas Has Me Excited for Its Electrified Future
Mazda increased the engine's pony count in 2019, bringing the free-revving 2.0-liter's total to 181. For less than $30,000 your only option is the entry-level Sport trim, in either six-speed manual or automatic form. You'll find standard LED head and taillights, a six-speaker sound system and Mazda's 7.0-inch touchscreen infotainment system. On the safety front, lane departure warning, rear cross-traffic alert, blind spot monitoring and emergency braking are all standard.
Mini Cooper S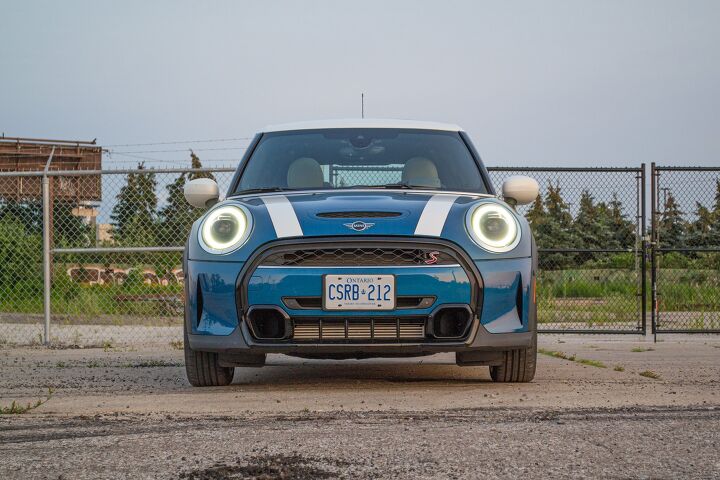 Horsepower: 134 hp
Torque: 162 lb-ft
Weight: 2,712–2,769 lb
Price: $29,450
Reasoning: Mini's smallest model might not be so small anymore, but that shouldn't count against it. It's still our pick of the range.
One Mini tradition that persists is an expensive options list however. Mini has made it slightly easier for 2023, by dropping the base trim packages on all models. That does raise pricing by quite a bit, to the point this year's entry on this list is two grand more than the 189-horsepower Cooper S of last year. The price of progress.
SEE ALSO:
2021 Mini Cooper SE Review: Close But No Cigar
Standard kit includes faux-leather seating (though a real-leather steering wheel), selectable driver modes and the choice of a six-speed manual or seven-speed dual-clutch transmission. A heated steering wheel is an extra $250.
Subaru BRZ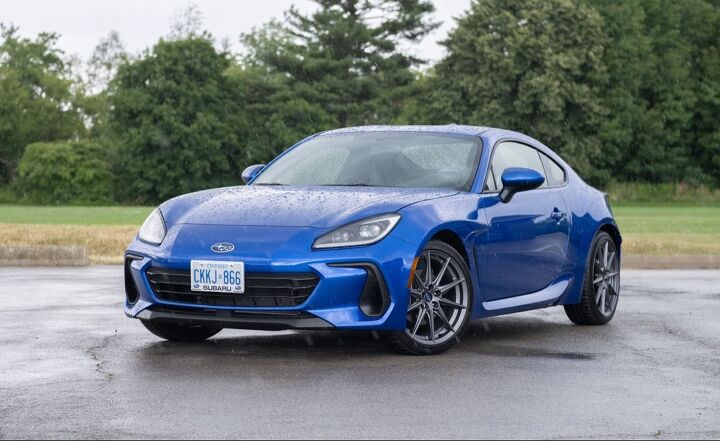 Horsepower: 228 hp
Torque: 184 lb-ft
Weight: 2,815 lb
Price: $29,615
Reasoning: The BRZ is one of two Subarus on this list. The WRX would have made it, but with that car's 2022 redesign, it's now slightly over the limit (and $995 more than the BRZ).
SEE ALSO:
Toyota GR86 vs Subaru BRZ vs Mazda MX-5 Miata: Simple Pleasures
The second-generation BRZ takes everything we loved about the first one, and improves on it. The larger-displacement Boxer-four now puts out 228 hp, but more importantly, it has a thicker spread of usable, real-world torque. The interior has more modern creature comforts, and the rear seats make it almost practical. For $30,000 you're looking at the base trim only, and sticking to the six-speed manual.
Subaru Crosstrek Sport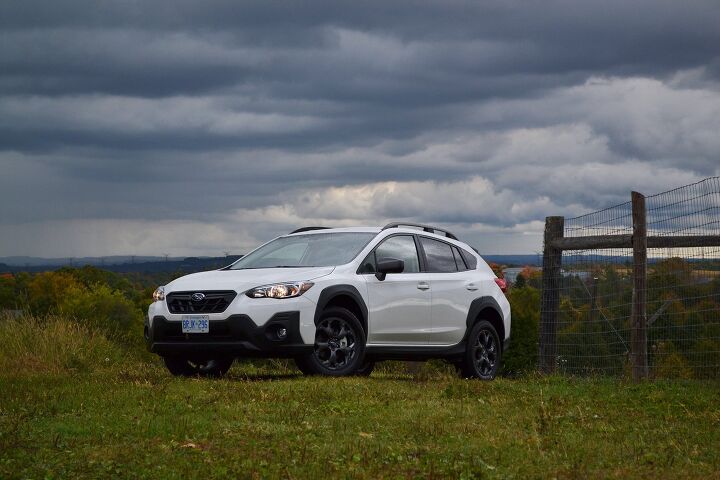 Horsepower: 182 hp
Torque: 176 lb-ft
Weight: 3,265 lb
Price: $29,220
Reasoning: With the WRX graduating out of this list, we've brought in a distant sibling: the humble Crosstrek.
Stay with us: this is essentially a high-riding Impreza wearing extra cladding. The Sport (Outdoor in Canada) uses the larger 2.5-liter engine, an engine size that holds lots of importance in the history of sporty Subarus (and one Subaru is bringing back for the 2024 Impreza). If we were shopping for an affordable sub-compact crossover we weren't afraid to get dirty, but still had good on-road manners, the Sport is what we'd hunt down.
SEE ALSO:
2022 Subaru Crosstrek Sport Review: Finagling the Formula
With lots of ride height and the selectable X-Mode, the Crosstrek turns cottage roads into impromptu rally stages. Even the CVT blends into the background when hoofing it. Mix in the easy-clean StarTex interior and a spacious cabin, and it's no wonder the Crosstrek is such a popular sight on the road.
Toyota GR86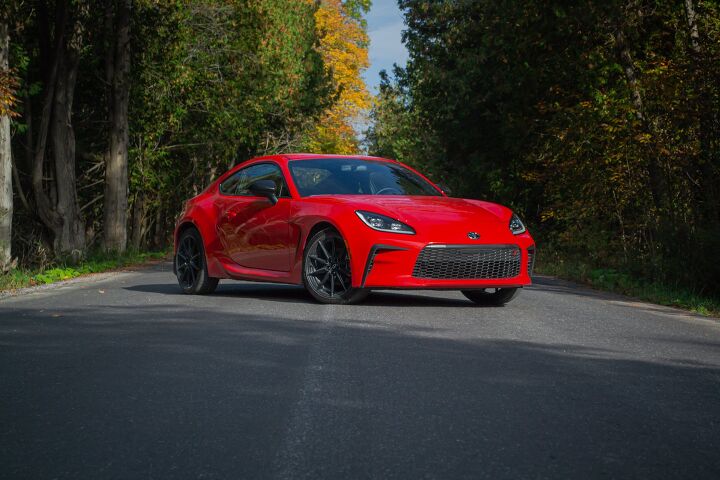 Horsepower: 228 hp
Torque: 184 lb-ft
Weight: 2,776–2817 lb
Price: $28,995
Reasoning: Yes, that's right, we've got the other Toyobaru sports car on here too. If every penny counts, then this little Toyota saves you enough over its Subaru sibling that you can buy a PS5 for yourself. If you can find one…
SEE ALSO:
Track Testing Toyota GR Sports Cars
Just like the BRZ, the GR86 has a more powerful engine now, and a stiffer chassis for even sweeter steering. This isn't the quickest car on the list—but it's not too far off either. Besides, the light weight and naturally-aspirated power delivery combine for one of the most satisfying driving experiences you can have for under six figures. The Toyobarus are the exact sorts of cars built for enthusiasts on a budget, and we should be happy they're still here.
---
Recent Updates:
November 11th, 2021 – Updated text to improve accuracy. Added new links.
November 22th, 2022 – Removed WRX, Soul, and GTI; added Maverick and Crosstrek. Separated (GR)86 and BRZ.
Published November 22nd, 2022 4:30 PM
Popular Articles
Latest Comparisons
Car Buying Tools