2.2K Views
Want the Best Motor Oil for Performance and Protection? Try ENEOS
July 24th, 2023 1:06 PM
Share
We're committed to finding, researching, and recommending the best products. We earn commissions from purchases you make using links in our articles. Learn more here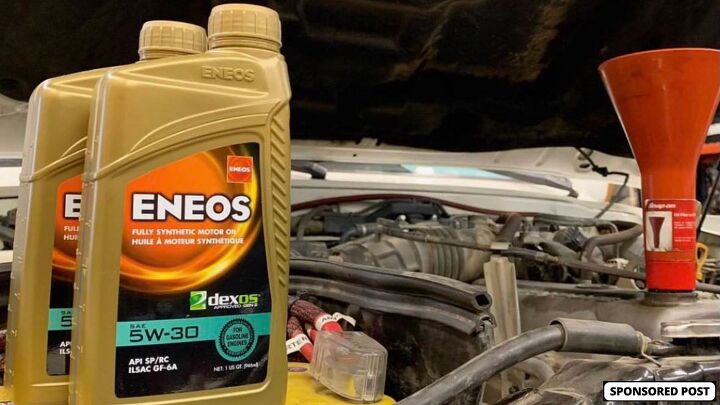 We all know that motor oil is the lifeblood of the engine, and using the best quality and highest performance oil is a vital part of not only keeping the car on the road longer, but also operating at the very peak. ENEOS has been around for over a century and knows exactly what high performance oil needs to be. Founded in 1888 in Tokyo, Japan, the company has worked hand-in-hand with Japanese automakers and racing teams to produce the highest-quality lubricants that exceed the needs of most motor platforms. The end result is better performance and longevity for the motors with increased fuel economy to boot. If you are looking for the best motor oil for your engine, regardless of how you drive, maybe it's time to give ENEOS a look?
It's In the Engineering
ENEOS has long been a partner with the Japanese auto manufacturers. An integral element of this partnership is the in-house testing facilities ENEOS has with these manufacturers where specific oil blends are created to meet the vehicle and performance specifications. We all know about some of the legendary performance motors that have come out of Toyota, Honda and Nissan, to name a few. What you may not be aware of is the specifically blended lubricants that ENEOS developed along the engine platforms to boost performance and engine longevity.
But it doesn't stop there. ENEOS also worked hand-in-hand with the racing sides of these manufacturers to ensure that the motor oils exceeded the extreme demands of high level competition. What it developed are unique formulas that let the motor perform at its potential.
With ENEOS Racing Series motor oils, you get higher horsepower even at the extreme temperatures often found in competition, all the while protecting the critical engine components. ENEOS uses Mo-DTC and ZDDP additives at tested and proven blends for the best in lubrication, power and protection at a wider range of temperatures than most common racing oils. ENEOS RACING 0W-20 uses a Group3+ base oil, which is particularly suited to cold starts in colder temperatures, yet will also protect during multiple hot starts at the track. ENEOS RACING 0W-50 utilizes 100% PAO fully synthetic base oil, which gives incredibly high performance in comparison to general synthetic base oils, with fast start-up and superior engine component protection. ENEOS also offers the only high performance racing oils that are certified for use both on and off the track.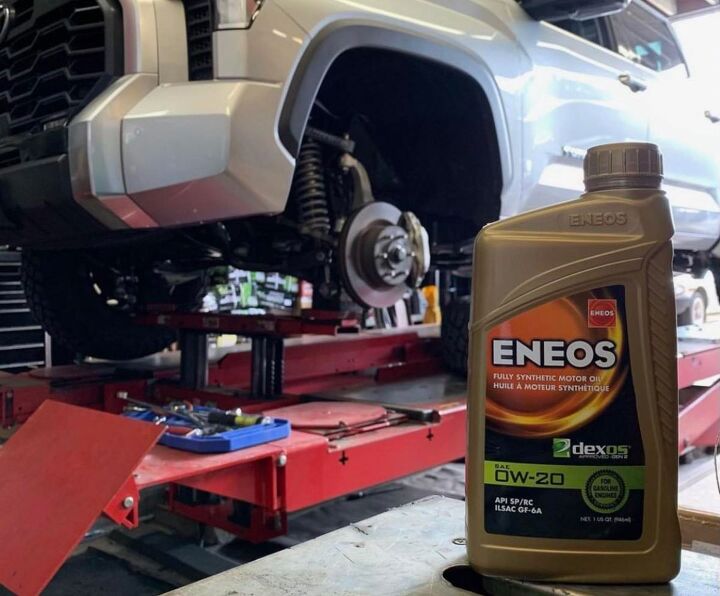 A word you always hear when talking about motor oil is viscosity. It refers to a liquid's ability to stay liquid when exposed to heat and friction. Today's ENEOS motor oils are fully synthetic for optimal thermal protection and cleansing properties. The oil is crafted using a 100% fully-synthetic, high-performance hydro-refined Base III oil that provides the highest viscosity index available. This gives you added protection and translates to better power performance and fuel economy.
And you expect it to be clean, too. ENEOS uses a proprietary, optimized additive blend that provides enhanced cleanliness for the pistons and the entire engine. These detergent additives fight the dreaded engine sludge build up that lesser motor oils do not. A cleaner engine runs better and gives you better fuel economy, too – always a good thing. ENEOS fully synthetic motor oil blends also provide your engine with greatly improved oxidation stability at the higher temperatures often associated with smaller motors.
To that end, you can rest assured that you're getting a quality product. All ENEOS motor oil exceeds the latest API Service SP, SN/CF, and ILSAC GG-6A or B classifications. This also includes the fact that ENEOS motor oil exceeds the service fill requirements of Toyota, Honda, and other Original Equipment Manufacturers (OEMs) where an SAE 0W-16, 0W-20, 5W-20, 5W-30, or 5W-40 motor oil is specified. You don't have to question whether the oil is right for your car – it is.
Transmission Fluids
ENEOS also has transmission fluids to keep that part of your car working at the optimal performance, too. It has Gear Oil as well as the exact matching fluids for each manufacturer, including the best fluids for CVT transmissions that works with both belt and chain-pulley types of CVT systems. Again, the products are engineered for performance, longevity and fuel economy. What's not to like?
Which Product Is Best For You?
The company is working hard to increase availability, so be on the lookout for more options to buy. If you are looking for the right product for your vehicle, ENEOS has made it easy with a handy tool to direct you to the exact motor oil product for your specific vehicle, simply by going on its website and selecting your car. You can also find where to buy their products by clicking here. Published July 24th, 2023 1:06 PM
Popular Articles
Latest Comparisons
Car Buying Tools