286 Views
Liberty Auto Protection Extended Warranty Review
August 25th, 2023 4:52 PM
Share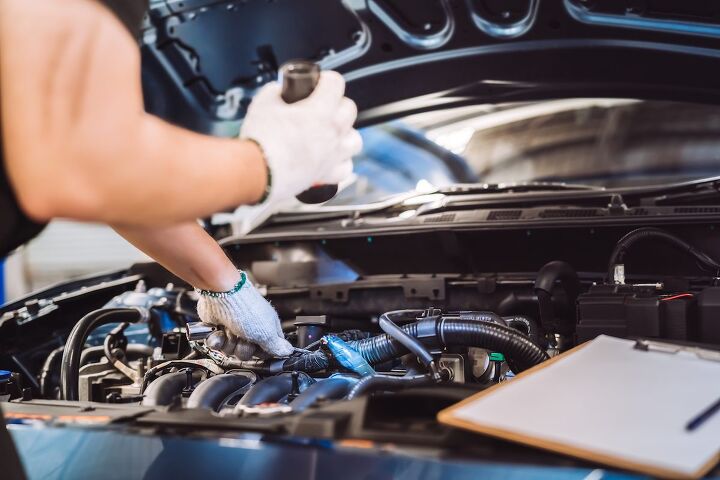 To learn more about our editorial integrity policy and how we make money through affiliate partnerships, read our full disclosure here.
---
If you're in the market for an extended car warranty, you may come across a company called Liberty Automotive Protection. The provider offers six coverage plans that come with a number of added perks, but Liberty Auto Protection's history of shady business practices may make you wary of its integrity and legitimacy.
In this article, we'll take a deep dive into Liberty Auto Protection's industry reputation, customer reviews, coverage options, and more. We'll also introduce you to some of the best extended auto warranty companies on the market so you can make an informed decision about which provider is right for you.
To start getting quotes from our top recommended providers, use the buttons above.
| | |
| --- | --- |
| Pros | The company offers six extended car warranty plans. |
| Cons | Plan details aren't available online, and we had a negative experience when trying to contact Liberty Auto Protection for more information. |
| Bottom Line | We recommend getting coverage from one of the industry's top reputable extended car warranty companies instead. |
Liberty Auto Protection Review: 2.5 Stars
Because of the company's lack of transparency, unknowledgeable customer service representatives, and overwhelmingly negative customer reviews, we do not recommend getting a quote or purchasing a policy from Liberty Auto Protection.
Luckily, there are plenty of established and trustworthy extended warranty providers out there.
Liberty Auto Protection Highlights
| Overall Rating | 2.5 |
| --- | --- |
| Reputation | 2.5 |
| Coverage | 3.0 |
| Price | Not available |
| Transparency | 2.5 |
| Customer Service | 2.0 |
Liberty Auto Protection® is an extended car warranty provider headquartered in Ocean, New Jersey. The company is a subsidiary of Palmer Administrative Services, Inc.
Since 2014, Liberty Auto Protection has brokered vehicle service contracts to customers nationwide through third-party administrators. Warranty brokers differ from direct providers in that they negotiate prices on your behalf. While this may get you a better deal on coverage, brokers can sometimes slow the claims process by acting as a middleman between you and your plan administrator.
Liberty Auto Protection's website doesn't offer much information, so we tried contacting the company to get more insight into plans and costs. When we called the number listed on the Liberty Auto Protection site, we were redirected to Palmer Administrative Services. The representative we spoke with had not heard of Liberty Auto Protection.
Considering this strange customer service experience and the company's lack of transparency, we do not recommend trying to get an extended warranty from Liberty Auto Protection.
What Does a Liberty Auto Protection Extended Warranty Cover?
Liberty Auto Protection offers six extended car warranty plans ranging from basic engine coverage to more comprehensive bumper-to-bumper coverage. A Liberty Auto Protection extended warranty comes with standard benefits like roadside assistance.
Liberty Auto Protection Plan

Plan Overview

Elite Exclusionary

Bumper-to-bumper exclusionary coverage

Royal Select

Highest level of inclusionary coverage

Premier

Comprehensive full coverage plan that includes all major vehicle components

Classic

Enhanced powertrain coverage that includes the air conditioning,

electrical components, and seals and gaskets

Powertrain

Standard coverage for the engine, transmission, and drive axle

Basic

Lowest-tier coverage plan that only protects the engine
All Liberty Auto Protection plans come with perks like:
Emergency roadside assistance
Trip interruption coverage
Rental car reimbursement
Lockout assistance
You can find similar coverage from a number of reputable extended car warranty companies. Our top recommended providers include sample contracts on their websites, so you can see exactly what each plan entails before you call for a quote.
How Much Does a Liberty Auto Protection Warranty Cost?
Liberty Auto Protection does not offer pricing information on its website. When we called Liberty Auto Protection and were connected to a Palmer Administrative Services representative, we asked to be transferred to the company's sales department to get a quote. Instead, we were connected to a discontinued line.
If you are able to get a quote, the price of your extended auto warranty will depend on a few factors, including:
Your vehicle's make, model, age, and mileage
Your location
The coverage you choose
The deductible you choose
Quotes and Claims Processes
As mentioned, we couldn't connect with Liberty Auto Protection to assess the company's quotes process.
In the event of a breakdown, bring your vehicle into the dealership or repair shop of your choice. After the cause of the breakdown is diagnosed, have your mechanic call the Liberty Auto Protection claims department. A claims administrator will review your policy and authorize any covered repairs.
After repairs have been made, Liberty Auto Protection will pay the repair facility directly. This way, you won't have to front the money and then wait to be reimbursed.
Liberty Auto Protection Ratings and Reviews
Liberty Automotive Protection does not have its own Better Business Bureau (BBB) page, but a few customers have left reviews on the Palmer Administrative Services profile. Palmer Administrative Services holds a B rating from the BBB, but it's only received a one-star customer rating based on about 70 customer reviews.
Many of these negative customer reviews report rude customer service representatives, trouble canceling contracts, repeat sales calls and robocalls, and failure to pay out claims. Overall, this doesn't bode well for Liberty Auto Protection's trustworthiness.
Top Recommendations for Extended Car Warranties
When trying to find the best extended warranty for your vehicle, we recommend shopping around and comparing at least two to three quotes from different companies. Get started by checking out some of our top recommended providers below.
Endurance: Best Coverage
Endurance is our highest-rated provider because it offers the best coverage in the extended car warranty industry. The company offers six distinct levels of coverage:
Supreme: Exclusionary, bumper-to-bumper coverage
Superior: Highest level of stated-component coverage
Secure Plus: Shortest waiting period for coverage
Select Premier: Best plan for high-mileage vehicles
Secure: Most affordable basic plan
EnduranceAdvantageTM: Combines mechanical breakdown and routine maintenance coverage
Along with high-quality coverage, Endurance offers the most valuable benefits of any of our top-rated providers. All plans come with one year free of Elite Benefits. These benefits include roadside assistance, key fob replacement, up to two tire repairs or replacements per year, and more.
For more on this provider, you can read our comprehensive Endurance warranty review, in which we discuss customer satisfaction scores, pricing, and customer reviews.
If you'd like to get a free quote from Endurance, click below.
Our rating: 4.6 out of 5.0
Endurance is our pick for best coverage with its comprehensive warranty options.
CarShield: Best Value
If you're looking to get the most bang for your buck, be sure to get a quote from CarShield. This provider offers the Best Value on the market and gives drivers flexible payment options, such as a month-to-month contract that can be canceled at any time.
There are six levels of CarShield coverage:
Diamond: Bumper-to-bumper, exclusionary coverage
Platinum: Best protection for high-mileage vehicles
Gold: Enhanced powertrain coverage
Silver: Most affordable coverage
Aluminum: Specialty plan for most electrical components
Motorcycle & ATV: Protection for motorcycles and all-terrain vehicles
All CarShield vehicle protection plans come with 24/7 roadside assistance, towing, and rental car reimbursement benefits.
You can read more about the company in our full CarShield review, or click below to get a personalized quote.
Our rating: 4.2 out of 5.0
Our research found this provider to be the most affordable. Plus, it offers monthly plans.
Protect My Car: Best Financing
Protect My Car reviews are overwhelmingly positive, indicating that customers are satisfied with the service, coverage, and long-term financing options offered by this extended warranty provider.
Protect My Car offers three comprehensive levels of coverage:
Supreme: Stated-component plan offering Protect My Car's highest level of coverage
Select: Mid-tier plan covering all major vehicle components
Driveline: Lowest-cost enhanced powertrain plan
All Protect My Car protection plans come with perks including a dining and shopping rewards program and emergency roadside assistance. Protect My Car offers a more comprehensive roadside assistance program than most top providers. It includes jump-starts, lockout services, flat tire changes, and fuel delivery.
To get a free quote from Protect My Car, click below.

Our rating: 4.3 out of 5.0
Protect My Car is our pick for best long-term financing.
Methodology
Our review team prides itself on sharing accurate and unbiased information with consumers. We have accumulated data from dozens of extended auto warranty companies to formulate our rankings of the industry's best providers. Companies receive a score out of 5.0 overall, as well as a rating in each of the following categories:
Price: Comparing providers can be difficult due to the many factors that influence cost. To determine this score, we employ a secret shopper analysis using different vehicles, mileages, warranty plans, and locations.
Coverage: A wide variety of coverage is essential to support the differing needs of customers. We take into account the number of extended car warranty plans available, term limits, exclusions, and additional benefits.
Customer Service: The level of customer service and care provided by an extended warranty company is an important consideration. Our review team sifts through customer reviews and complaints from reputable sources such as the Better Business Bureau (BBB) and Trustpilot. We also consider the responsiveness of each company's customer service team based on our secret shopper analysis.
Reputation: Good extended warranty providers consistently provide quality experiences. Our team takes into account BBB ratings and the company's history of reliable service when giving this score.
Transparency: Customers value a commitment to open and honest communication when it comes to vehicle service contracts. Our team of experts takes into account the availability of money-back guarantees and sample contracts.
Published November 25th, 2022 11:44 AM
Popular Articles
Latest Comparisons
Car Buying Tools