1 View
Top 10 Cars of the Detroit Auto Show
March 27th, 2012 2:14 PM
Share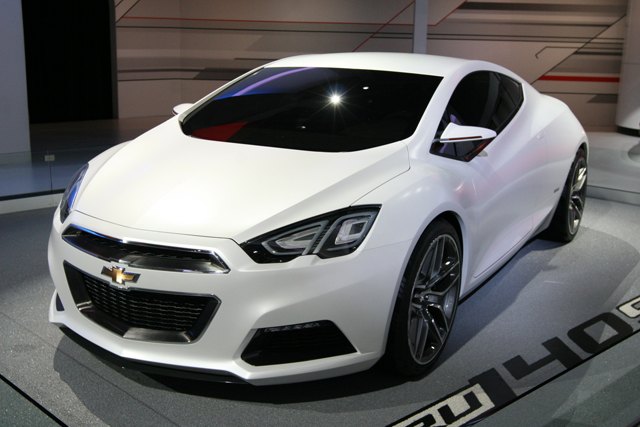 For some of the more minor auto shows, a Top 10 list of the most important cars often covers most of the new debuts, but not so at the North American International Auto Show. Held each January in Detroit it's the obvious launch site for major products by the Big Three domestic automakers and over the years has also become the venue for important new models by the rest of the auto industry.
Domestics made their mark at this year's Detroit show, starting with one very different concept car revealed by Chevrolet. Called the Tru 140S it may look like some outrageously fast and expensive exotic machine, but it's neither. Based on the same front-drive platform as the Chevy Cruze, it is powered by the same 1.4-liter turbocharged 4-cylinder, which makes just 138 hp in that car. Designed, along with the Code 130R concept, as part of an initiative to attract youth buyers back to the brand, Chevy seems serious about the concept, even announcing that if it made production, the target price would be around the $20,000 mark.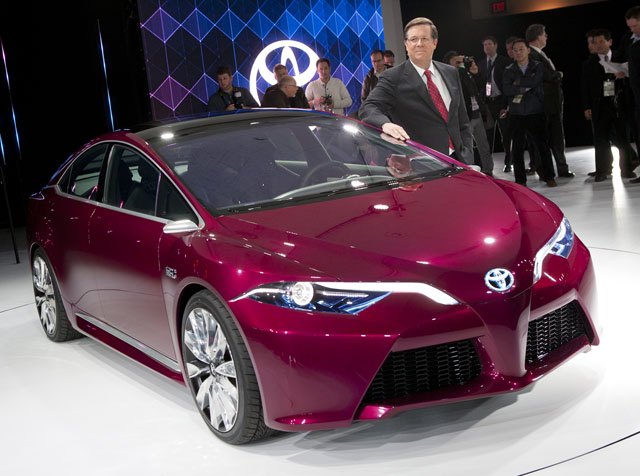 Another concept, the Toyota NS4 is a look into the not-so-distant future of transportation. Toyota says the NS4 hints at a unique plug-in hybrid model, targeting 2015 for a production date. This isn't just the next-generation Prius, but an entirely new model and will feature an all-new hybrid system that, knowing Toyota, will likely change the automotive landscape the way the original Prius has.
In addition, the NS4 previews Toyota's future styling direction while showcasing two safety technologies that will arrive in production models very soon. The first is a next-generation pre-collision system that works even at night. The second is an Adaptive Driving Beam system that can adjust where the light is distributed to deliver hi-beam levels of light while not interfering with oncoming traffic.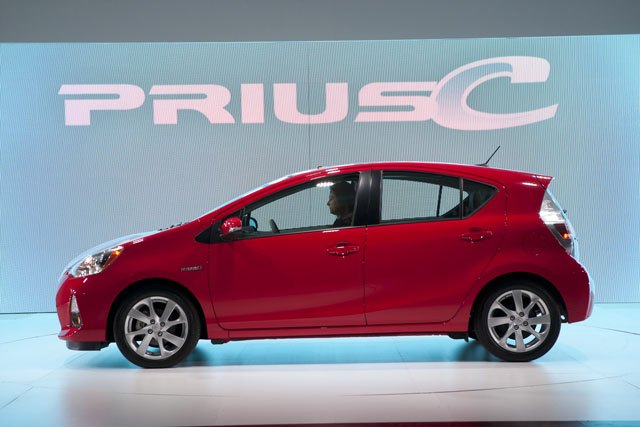 In the much more immediate future than the NS4 is Toyota's new Prius c, the fourth model in the Prius family which is set to go on sale later this year. Hybrids are already mainstream and models like the Prius c will help push gasoline-electric technology to become the dominant powertrain choice of the future.
Much smaller than the standard Prius, this Yaris sized model is most significant for two reasons, the first being its 53 mpg combined rating and the second being its starting price of under $19,000. Smaller, yes, but the Prius c is an even more efficient hybrid that opens up the technology to younger, first time car buyers.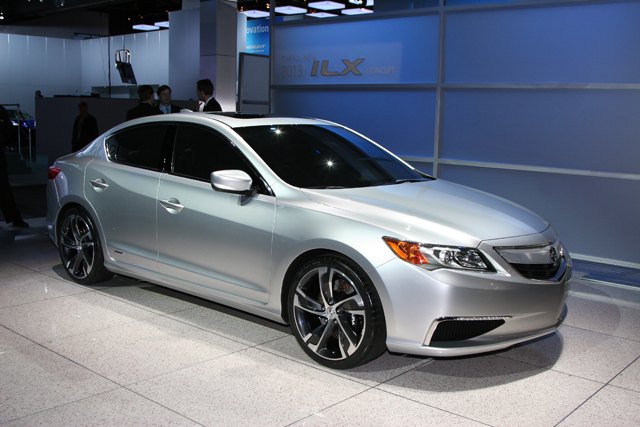 Well over a decade ago Honda began selling the Acura EL in Canada. Essentially a glorified Civic it was a huge success, but not the sort of thing American consumers would buy in to. 15 years later and the U.S. auto market has changed, with a perceived acceptance of compact luxury cars. Now Acura is ready to follow a similar path in America with the ILX.
While technically based on the new Honda Civic platform, it's certainly not a Civic from any angle, nor does it even share the same dimensions being both longer and wider. It doesn't even look like a front-drive car either, thanks to design cues like large rear fenders.
Honda will offer a choice of three different engines with the ILX including a base 2.0-liter, a more powerful 2.4-liter and a 1.5-liter hybrid – making the ILX Acura's first ever hybrid.
Making the ILX even more significant will be its sales, with Acura expecting major volume thanks to a starting price well below $30,000.
Looking a good deal like the current model, the 2013 Honda Accord Coupe Concept certainly didn't make out list due to its breakthrough design. What makes this latest Accord so important is that it will be the first Honda model to utilize the brand's new lineup of engines and transmissions, which the automaker claims will earn best-in-class fuel economy ratings.
Honda will offer a new direct-injection 2.4-liter 4-cylinder with either a 6-speed manual or a new CVT (which we've already driven). Alternatively, a V6 will continue to be offered with either a 6-speed manual or 6-speed automatic. In addition, Honda will offer a plug-in hybrid Accord that will offer 10 to 15 miles of electric range, when you want it. Driver's will be able to choose when to use the stored electric energy, saving it for a more ideal portion of their commute, ie., when they're stuck in traffic or driving in an urban environment.
Honda says the new Accord will be slightly smaller than the current car and will be lighter, though it will offer the same interior room.
New safety features will also be offered, including a forward collision warning and lane departure warning system, as well as a new Honda Lane Watch blind spot monitoring feature that will use an LCD screen to actually show you what's in your blind spot.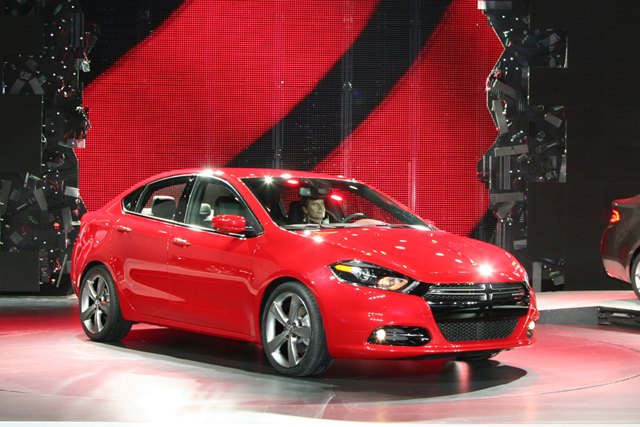 The all-new 2013 Dodge Dart may have brought back an old name, but it's a decidedly modern vehicle. Looking to compete head-on in the compact car class, that's something past Dodge compacts haven't been able to do since, well, ever.
Yet another positive sign from the Fiat takeover of Chrysler, the Dart rides on a modified Alfa Romeo platform and as a result features a fully-independent rear suspension. Style-wise, it's handsome enough, looking more like the natural progression of the Neon and forgetting the Caliber altogether. There's a decidedly European shape to the car, with plenty of styling cues borrowed from big brother Charger.
Power comes from the choice of three different engines: an entry-level 160 hp 2.0-liter, a top-performance 184 hp 2.4-liter, or a unique turbocharged 1.4-liter 4-cylinder mated to a dual-clutch transmission – an engine shared with the new Fiat 500 Abarth.
Dodge expects at least one Dart model to achieve 40 mpg highway.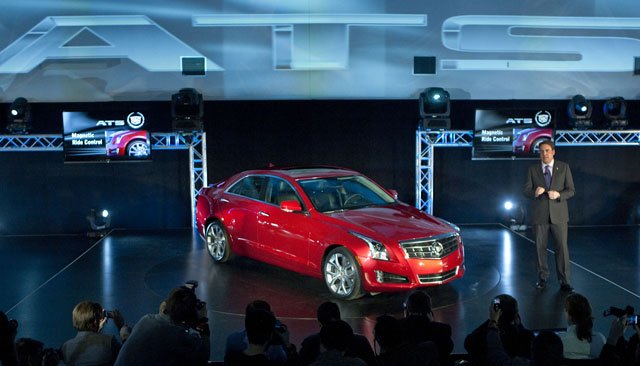 Purpose built to take on the BMW 3 Series, at it's debut GM North American President Mark Reuss said the Cadillac ATS won't be competitive, "it will win."
Weighing less than its rivals at under 3,400 lbs, the ATS is available with a base 200 hp 2.5-liter 4-cylinder, a top-level 318 hp 3.6-liter V6 and an attractive mid-level turbocharged 2.0-liter 4-cylinder that produces 270 hp.
Using a unique rear-drive platform, the ATS will be the first compact sports luxury sedan to feature magnetic ride shock absorbers and will come with available Brembo brakes.
Styling is distinctively Cadillac although subdued from the CTS, while the interior gets real wood, metal and even genuine carbon fiber on some trim levels. The ATS will also get a long list of safety and convenience features.
Most importantly for its success, however, Cadillac representatives insist it will deliver driving dynamics that match or beat German rivals.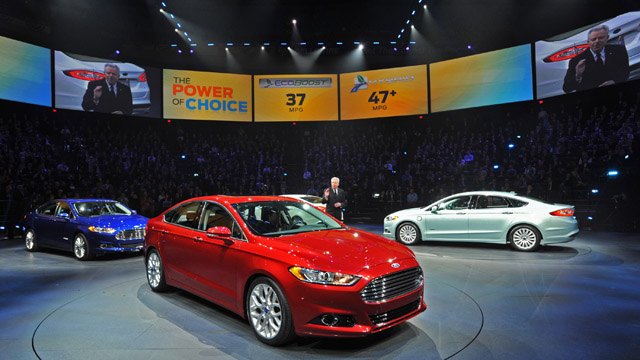 While past Ford products would have settled for keeping up, the new 2013 Fusion leap-frogs the competition with impressive style and fuel economy – easily the car's biggest highlight. Sure it's got stylish new sheetmetal, but the new Fusion will offer five different powertrain options, with best-in-class fuel economy with each.
Gasoline engines include a 170 hp 2.5-liter and 237 hp EcoBoost 2.0-liter, while the real story is the 179 hp 1.6-liter EcoBoost that will deliver 26 mpg city and 37 mpg highway, giving it a best-in-class rating for any non-hybrid and actually beating out Chevy's new Malibu Eco hybrid model.
A Fusion Hybrid will deliver 47 mpg city and 44 mpg highway, significantly more than even the new Camry Hybrid, and a Fusion Energi plug-in hybrid will get 100 mpge – better than even the Chevy Volt (although Ford did not mention the Fusion Energi's electric range).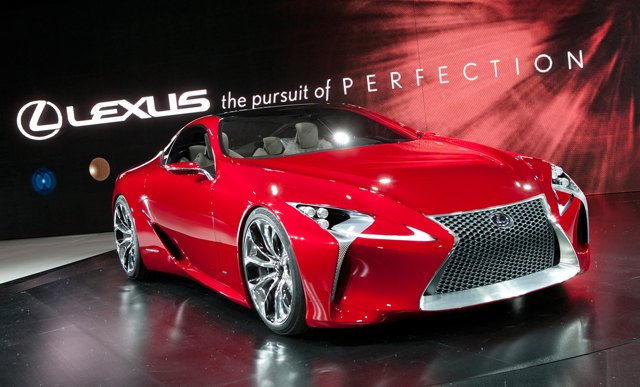 A strong argument can be made that the Lexus LF-LC concept is the most beautiful car revealed at this year's Detroit Auto Show. A design concept, it's also a strong hint at a future Lexus coupe and while no details have been revealed about the engine, Lexus has said it's a next-generation hybrid system that will deliver performance and efficiency.
As a design concept, it points to the brand's future styling direction, which in this case is a very good thing. The LF-LC takes existing cues from the GS and LFA supercar and adds plenty of new features. In addition, this concept car shows just how far Lexus can push the interior design of a car, with stunning interior features as well as the use of touch-control LCD screens in place of switches on the doors.
Will anything like the LF-LC ever make it to production though? Well, Lexus group vice president and general Manager Mark Templin would only say the car is, "a sign of something big".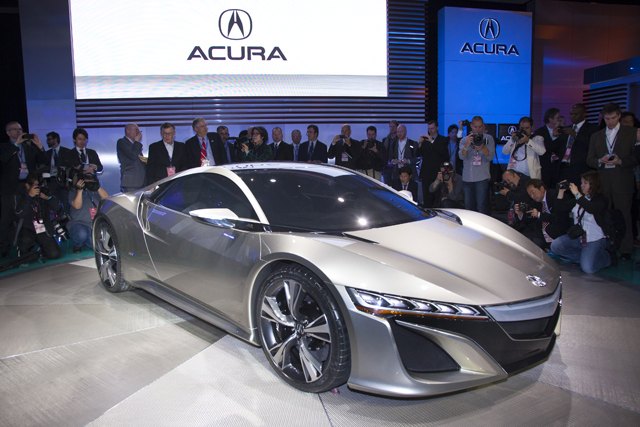 The world has been waiting almost a decade for it's return, and so there's little doubt that Acura's new NSX concept is number one on our list of cars from this year's Detroit Auto Show. The new NSX will, however, be quite different from the old model. Sure it will retain a mid-mounted V6 engine, but it will also be a hybrid, and use all-wheel drive – an innovative new electric version of the brand's Super Handling AWD system that allows power to be distributed individually to the left and right sides of the rear axle.
While past NSX concepts never made it to the street, Honda is serious about this car and has committed to having a production version on the street in the next three years.
Published January 12th, 2012 9:00 AM
Popular Articles
Latest Comparisons
Car Buying Tools