2 Views
Top 10 Cars to Look Forward To: 2016 Edition
May 26th, 2016 12:42 PM
Share
We're committed to finding, researching, and recommending the best products. We earn commissions from purchases you make using links in our articles. Learn more here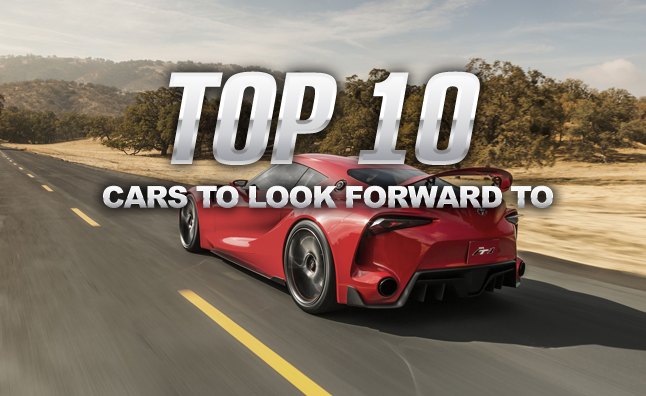 Automakers worldwide are working on some very exciting vehicles.
If you're planning to purchase a new car in the next three to five years, there's quite a bit to look forward to, no matter the budget. From sports cars to all-electric vehicles, exotic SUVs to rotary revivals, there's something for everyone.
SEE ALSO: Check Out all the Future Cars That Are Coming Soon
Check out what AutoGuide.com believes are the top 10 cars to look forward to.
Tesla Model 3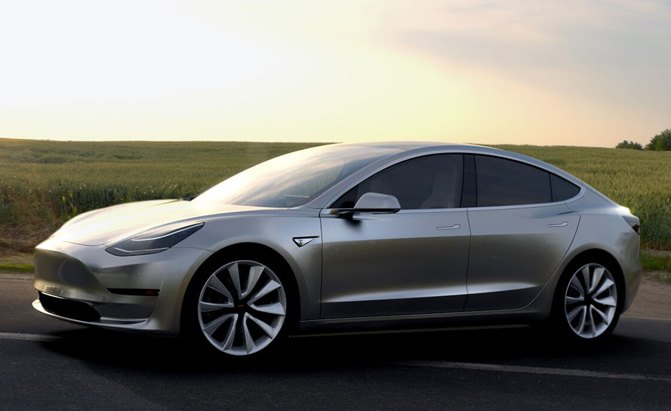 Will it live up to the hype? The Tesla Model 3 came running out of the gate, garnering more than 400,000 preorders as the American automaker promises to deliver on a $35,000 all-electric vehicle with at least a 200-mile range. There are plenty of reasons to be excited, but there are also plenty of reasons to be skeptical on whether Tesla can deliver. Recent reports of the Model X's quality from its initial production batch legitimately raises concerns on how Tesla will manage mass producing an entry-level model. Then there's the question if Tesla can even ramp up production quickly enough to satisfy all the demand.
Learn more: Tesla Model 3 Preorders Rise to Nearly 400,000
---
Honda Civic Type R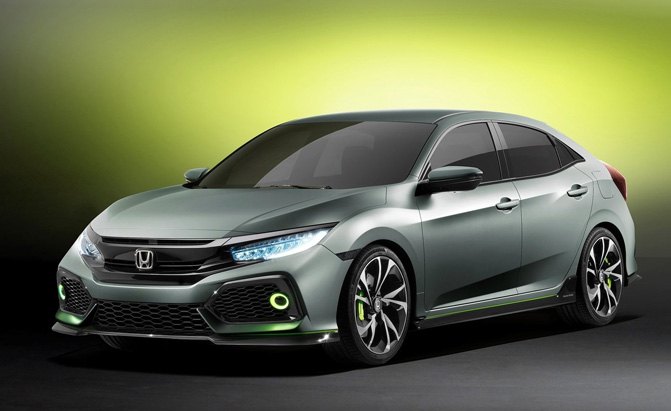 North American enthusiasts have been begging for a Honda Civic Type R for nearly two decades, and now the Japanese automaker might finally satisfy that desire. Honda recently showed off its Civic Hatchback concept and if the Civic Type R looks anything like it, it will be a winner. Given how capable the current Civic Type R is, Honda will likely only find ways to improve. For some, the wait might be worth it. For others? Well, they might have grown up and moved on to bigger and better things.
Learn more: 10 Sports Cars the Civic Type R Beat Around the Nürburgring
---
Porsche 960
Porsche teased a future sports car last year that is believed to be the Porsche 960. The company has remained rather quiet about its development, but the Porsche 960 is believed to be a mid-engined supercar that will slot between the Porsche 911 Turbo and the 918 hypercar. In terms of styling, expect it to resemble a larger Cayman but packing plenty more performance, sporting around 600 horsepower. In other words, expect the Porsche 960 to compete with the Audi R8, Ferrari 488 GTB, Lamborghini Gallardo and McLaren's lineup of sports cars.
Learn more: Future Porsche Sports Car Teased, Possible Ferrari Fighter
---
Jeep Grand Cherokee Trackhawk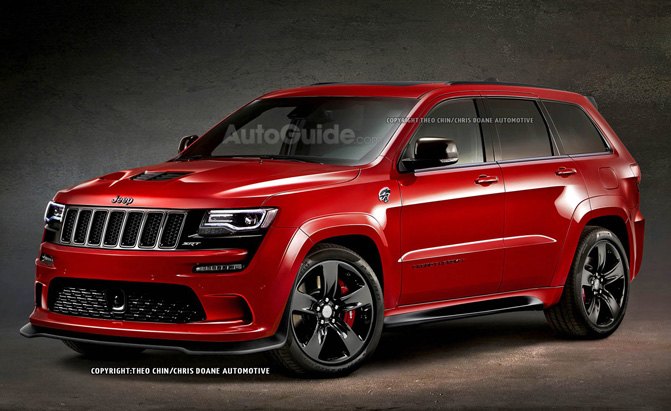 Hellcat all the things! Ever since Dodge introduced its 707-hp powerplant in the Challenger and Charger Hellcat models, enthusiasts have speculated what car would be next to receive the potent powertrain. All things point to the Jeep Grand Cherokee Trackhawk, an SUV with off-road capability and 707 hp to boot. The Jeep Grand Cherokee Trackhawk will use its 6.2-liter supercharged V8 engine to propel it to 60 mph from a standstill in around 3.5 seconds, making it faster than a Porsche Cayenne Turbo S.
Learn more: Listen to This Video Prove the Insane 707-HP Jeep Trackhawk is Real
---
Lamborghini Urus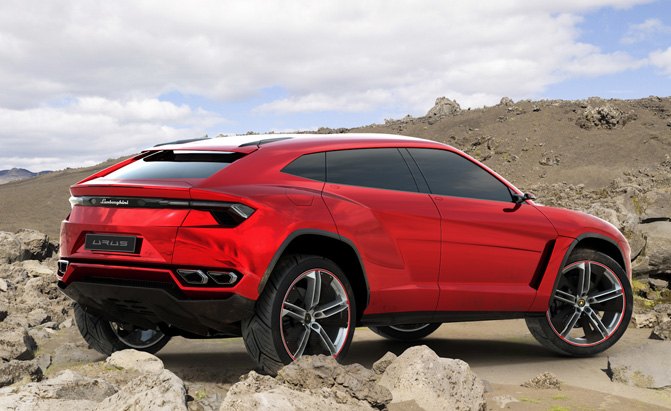 Speaking of high-performance SUVs, Lamborghini's Urus will be heading to production soon and we will likely see the actual model make its debut in the coming years. Last year, the Italian automaker confirmed the Urus will be produced at the company's factory in Sant'Agata with plans of hitting the market by 2018. The big question now is just how much Lamborghini will change to the Urus, considering the concept originally debuted in 2012. What will power it remains a big unknown, but don't be too shocked if you see a turbocharged engine or even a hybrid powertrain under the hood.
Learn more: Lamborghini Urus Officially Arrives in 2018
---
Maserati Alfieri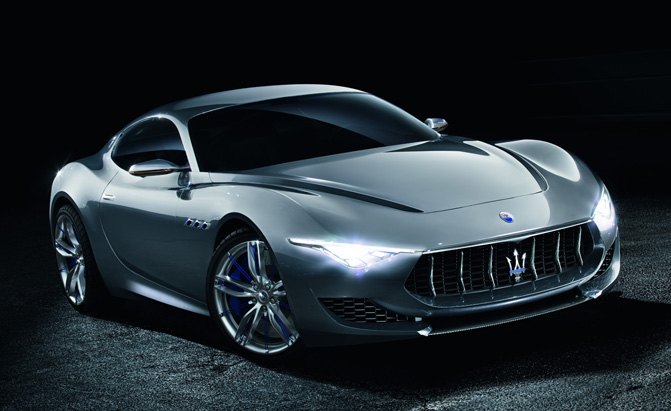 Ever since the Maserati Alfieri concept debuted at the 2014 Geneva Motor Show, the consensus is that it is one stunning machine. It looks so good, in fact, that there's little reason to believe Maserati will change much when the sports car heads to production. It is expected to hit the market within the next two years, but Maserati has said it wants to give its Levante SUV time to sit on the market before the Alfieri swoops in and steals the spotlight. Still, the Italian automaker promises the Alfieri will be a true sports car and will be offered alongside the existing GranTurismo, but will be more performance oriented. Expect a turbocharged six-cylinder engine to reside under the hood, likely the 3.0-liter V6 mill found in the Ghibli.
Learn more: Maserati Alfieri to be 'a True Sports Car'
---
Bentley EXP 10 Speed 6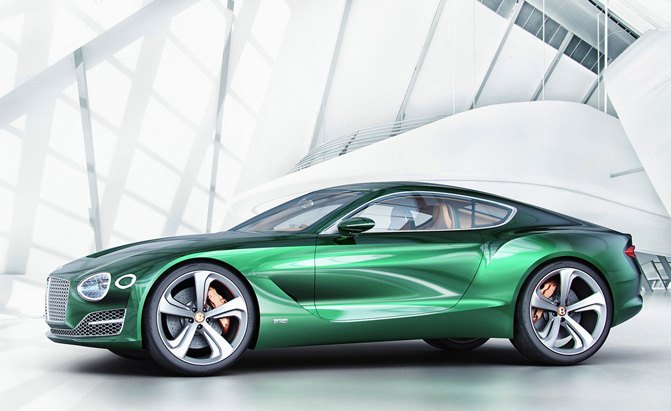 For the most part, Bentley's models haven't undergone any significant changes in the past decade, so when the EXP 10 Speed 6 concept debuted, jaws dropped and eyes went wide open. A stunning coupe in design, the EXP 10 Speed 6 has since been the subject of rumors and speculation as Bentley continues to simply tease whether it will be produced. In a recent interview, Bentley CEO Wolfgang Durheimer confirmed that Bentley wants to make it a reality, but when remains the big question. The company is even considering alternative powertrain options for the production model, and hasn't ruled out the idea of an all-electric version with 400 to 500 hp.
Learn more: Bentley EXP 10 Speed 6 Could be an All-Electric Sports Car
---
Toyota Supra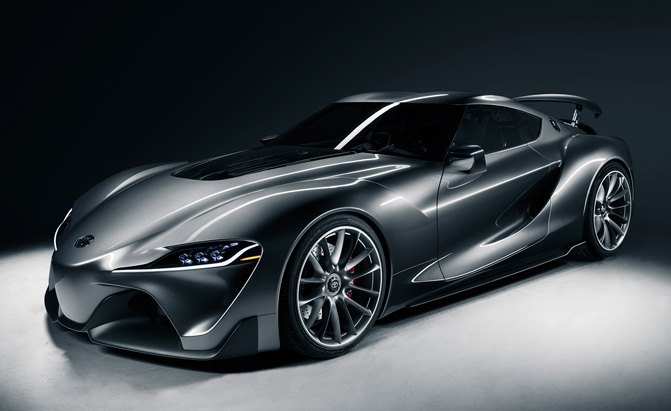 Ah yes, the Toyota FT-1 concept that debuted at the 2014 Detroit Auto Show. Since then, automotive enthusiasts have religiously kept their eyes on whether Toyota will release any more information on it, especially since it should serve as the successor to the Toyota Supra. It is believed that the Supra's successor will be based on a platform being developed in partnership with BMW, giving the German automaker a new Z5, while Toyota goes back to its sports car roots. The truth is, it's been a long time since Toyota offered something truly exciting in its lineup, and, no, the former Scion FR-S turned Toyota 86 doesn't count. C'mon Toyota, haven't you sold enough Camry sedans already? Give us the next Supra!
Learn more: New BMW Z5/Toyota Supra Replacement Caught on Spy Video
---
Mazda RX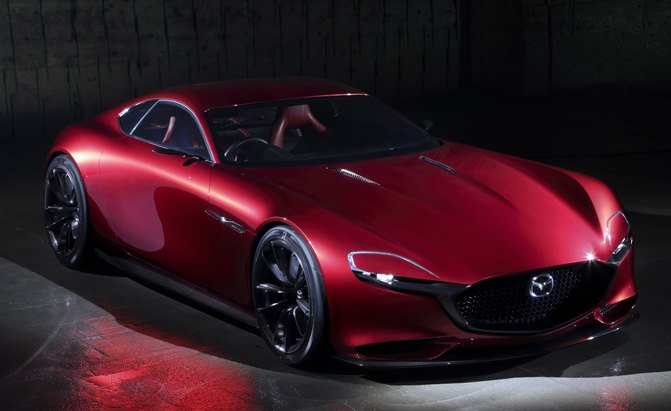 Mazda took the world by storm with the debut of the RX-Vision concept at last year's Tokyo Motor Show. Since then, there have been numerous reports that Mazda is developing a next-generation rotary engine that will likely power the new RX model and it could arrive sooner than later. The good news is, Mazda is on the right track, the bad news is we might have to wait another year until news comes on the sports car's development. That's because 2018 will be the 40th anniversary of the Mazda RX-7 and if there's anything Mazda enjoys, it's celebrating anniversaries.
Learn more: Mazda RX-Vision Named Most Beautiful Concept Car of the Year
---
Nissan R36 GT-R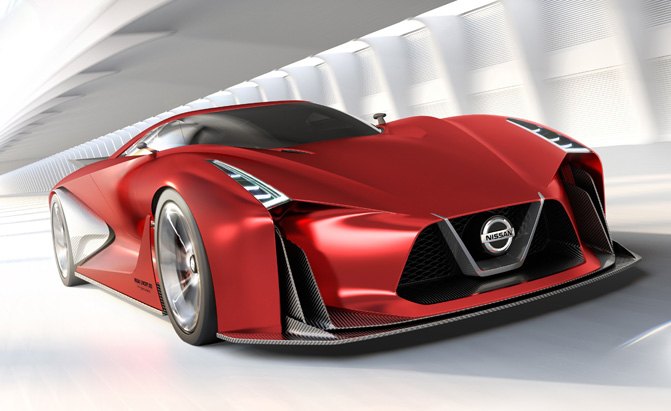 And the most exciting car to look forward to? The next-generation Nissan GT-R, of course. The current GT-R just received its biggest update since it was first introduced on the market and we can't imagine what Nissan has in store for its replacement. The company has teased what it has planned with the Vision 2020 Gran Turismo concept and reports say that the new GT-R will move upmarket. In other words, it has its sight set to be a true supercar, taking on the likes of the Porsche 918, McLaren P1 and the LaFerrari. And if there's any Japanese automaker in the world that could rival the likes of European's finest, it's Nissan. Given the current GT-R's dominance in the sports car segment, it's hard to imagine the R36 will be anything short of amazing.
Learn more: 2020 Nissan GT-R Will Have Hypercar Performance, Expert Predicts

Jason Siu
Jason Siu began his career in automotive journalism in 2003 with Modified Magazine, a property previously held by VerticalScope. As the West Coast Editor, he played a pivotal role while also extending his expertise to Modified Luxury & Exotics and Modified Mustangs. Beyond his editorial work, Jason authored two notable Cartech books. His tenure at AutoGuide.com saw him immersed in the daily news cycle, yet his passion for hands-on evaluation led him to focus on testing and product reviews, offering well-rounded recommendations to AutoGuide readers. Currently, as the Content Director for VerticalScope, Jason spearheads the content strategy for an array of online publications, a role that has him at the helm of ensuring quality and consistency across the board.
More by Jason Siu
Published April 27th, 2016 9:38 AM
Popular Articles
Latest Comparisons
Car Buying Tools