317 Views
10 Things I Learned About the 2016 Subaru Forester
April 24th, 2019 4:53 PM
Share
We're committed to finding, researching, and recommending the best products. We earn commissions from purchases you make using links in our articles. Learn more here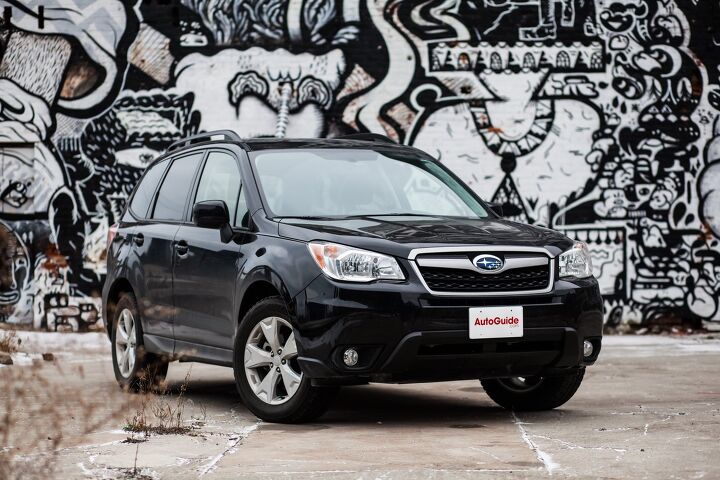 The 2016 Subaru Forester was slightly refreshed for this model year. It has always been somewhat of an underdog in the popular and crowded compact crossover segment, but it has a lot going for it.
Here are 10 things I learned after driving the Forester:
1. I love that it's offered with a manual transmission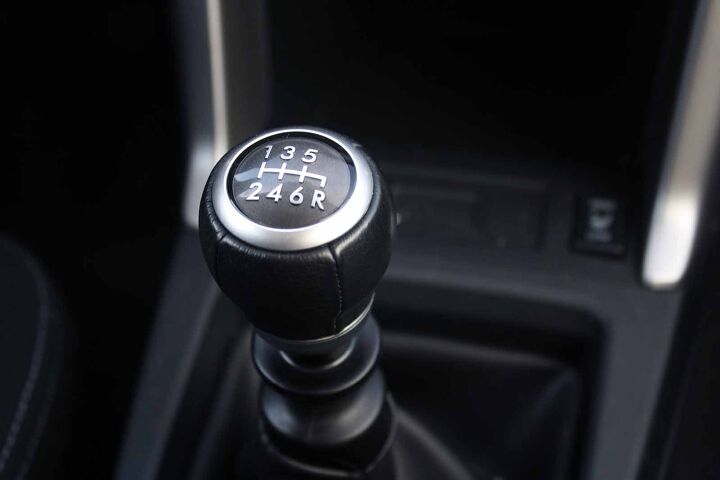 Besides the Mazda CX-5, the Forester is the only crossover in its class that offers a manual transmission. I know that almost no one will buy it, but I really like the fact that it is still offered and I respect Subaru for doing that. It's more fun to drive a manual SUV than you'd think. And bonus points to Subaru for offering a hill holder so you don't roll backwards.
ALSO SEE: 2016 Subaru Forester Review
---
2. But the manual could be better
I wish the clutch was more engaging and the bite point wasn't so far. The shifter itself is also a bit sloppy, as the gates could be better defined. I kept putting it into fifth gear when I was going for third.
---
3. It drives more like a car than an SUV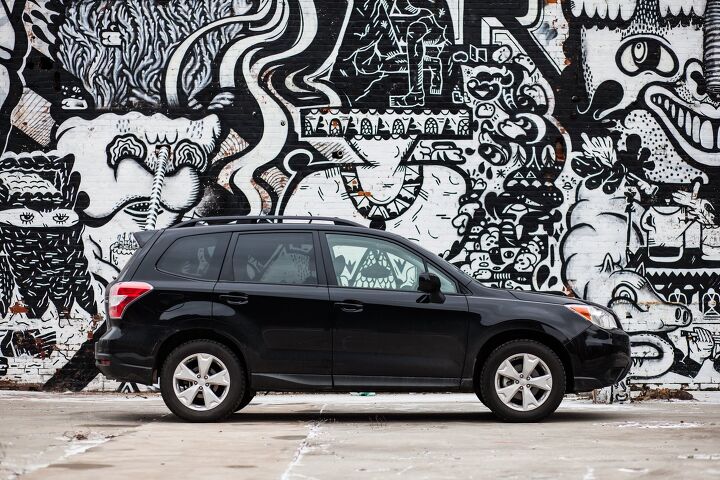 Although it has a higher than average ground clearance, the Forester doesn't drive like an SUV and behaves more like a regular car or hatchback. Steering has a good weight to it and is very responsive, while the softer suspension makes sure you don't get beat up on rough roads. The Forester stays pretty composed in a corner and feels light and alive.
---
4. Definitely upgrade the engine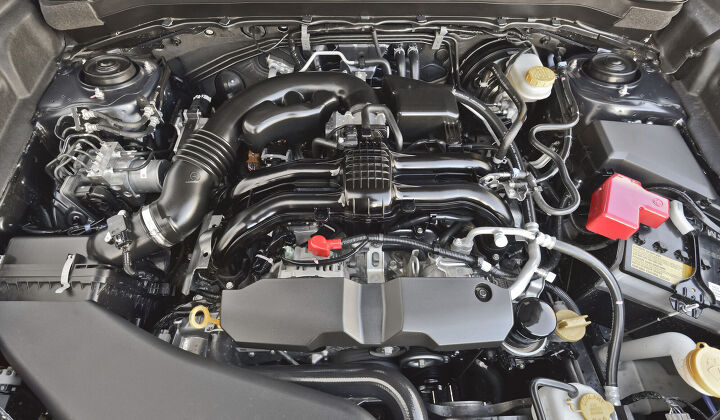 My tester had a 2.5-liter naturally aspirated boxer four-cylinder with 170 horsepower and 174 pound-feet of torque. I would definitely upgrade to the 2.0L turbo four with 250 hp and 258 lb-ft, but the downside is that you can't get the more powerful engine with the manual. But the CVT isn't all that bad and the manual isn't amazing anyway (seriously), so this isn't a huge issue.
The 2.5L just feels a bit under-powered, so passing people, getting up steep ramps or getting up to highway speeds requires some patience. It gets the job done, but it's not that much fun and the engine seems to struggle if anything more than leisurely speeds are demanded from it. The more powerful engine would be a perfect complement to the crossover's otherwise sporty driving dynamics.
---
5. The infotainment system is dated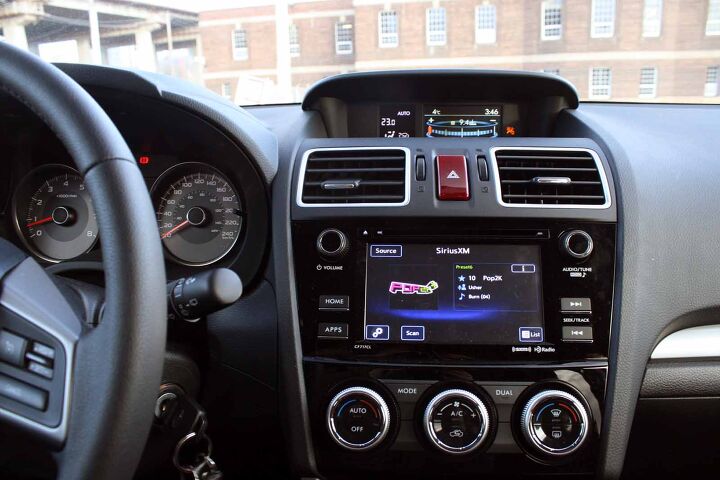 Subaru's infotainment system is awful, but you already knew that. It's a dated-looking and laggy system that is not that user friendly. I couldn't even figure out how to save a radio station.
---
6. The crossover is basic and I like it. Sort of.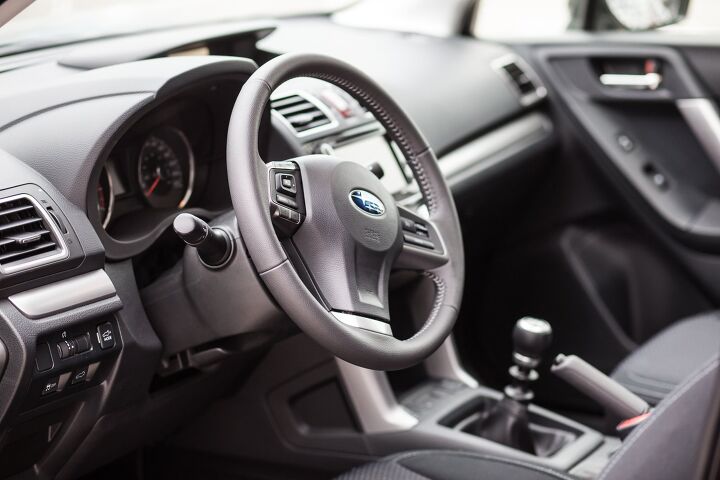 As tested, my Forester was a base model, so it didn't come with a lot of features and came across as a bit basic. Basic as in no frills, not basic as in, "OMG that chick in her yoga pants is so basic!" I like how uncomplicated and easy to use it is, but it does contribute to how old the Forester feels, even though it was just refreshed. My personal car from 2008 has about the same amount of technology as this tester, which is to say not a whole lot. You can upgrade and get more features, but Subaru should offer more standard features to be more competitive with the other CUVs out there.
---
7. Sightlines and visibility are great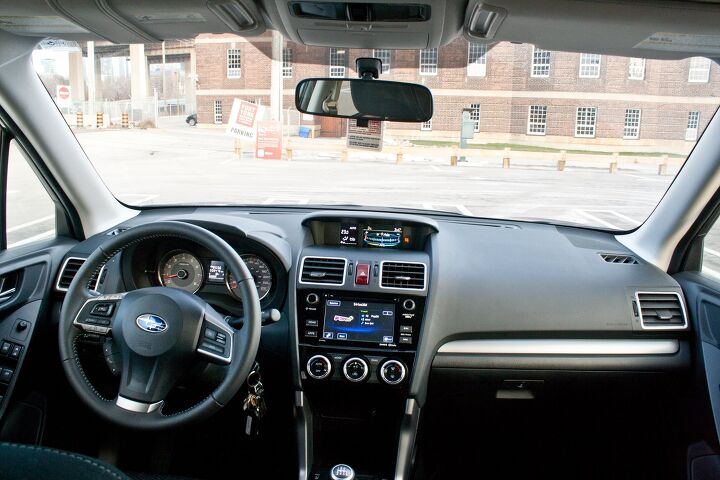 The Forester has huge windows, which makes it easy to see out of and gauge where the four corners of the car are. The taller seating position also allows you to see far ahead and big side mirrors, large rear windows, and thin pillars make blind spots a non-issue. The Forester possibly has the best visibility in its class.
---
8. It could be more refined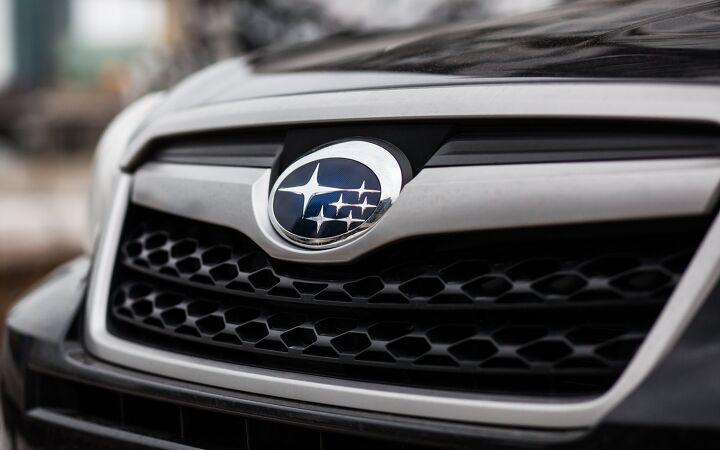 There is a lot of wind noise on the highway, and the boxer engine does exhibit a degree of gruffness, especially when it's cold. Quite a bit of roughness makes it into the cabin, and the materials used inside could be nicer. The automatic hatch also opens ridiculously slowly and the doors need a good slam to close. None of these are deal breakers, but there are more refined crossovers out there for the money.
---
9. I like its style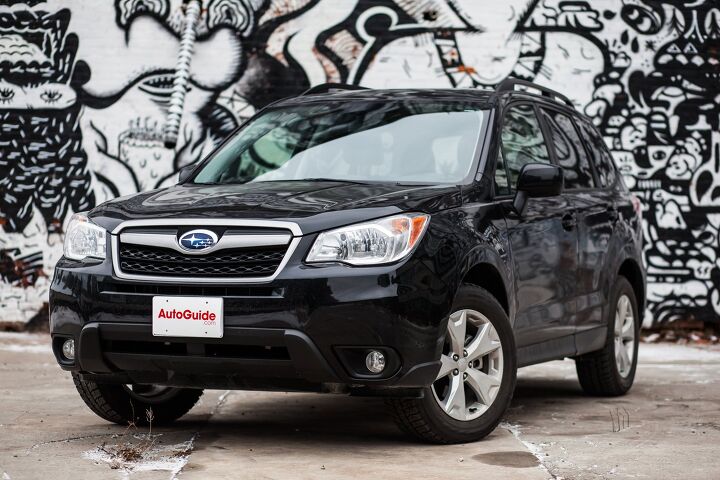 This crossover looks great, and I really like its wagon-like stance. The boxy CUV has all the right proportions, clean lines, and no frilly excess. Inside, Subarus are always given grief for their interiors, but they work. They aren't the most exciting, but the are functional and make logical sense. I even learned to get used to the wonky two-screen setup.
ALSO SEE: 2016 Mazda CX-5 vs 2016 Hyundai Tucson
---
10. Driving a Subaru is fun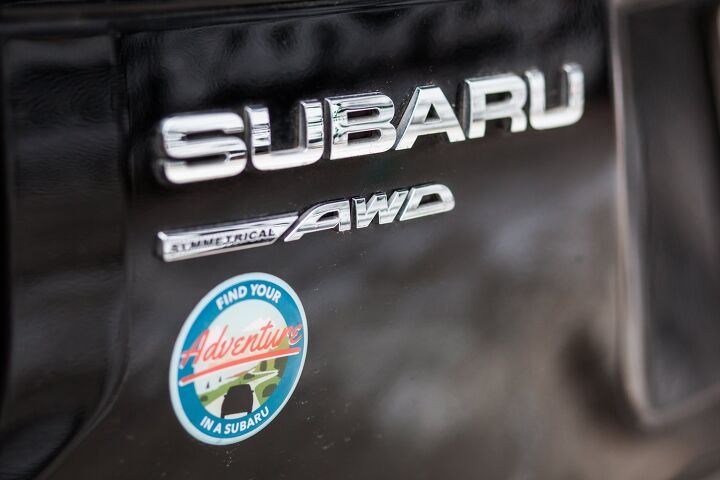 It gets you entry into the Subaru owners club, which means you get waves and head nods from other Forester and Subaru drivers. The "Find Your Adventure in a Subaru" decal is also a nice little touch that speaks to the Subaru community in general and the car's capability on and off road.
---
The Verdict: 2016 Subaru Forester
I like the 2016 Subaru Forester because it's charming in that it feels and looks different from all the other compact crossovers in its class. It sounds cheesy, but I feel like the Forester has an adventurous personality, but maybe Subaru marketing has really been working on me. The crossover just feels more alive and engaging than many of its numb and boring competition. Although I wish there was more standard equipment offered, there are really no deal-breakers with this car and its driving dynamics make up for any lack of features.
---
Fast Facts
Engine: 2.5-liter flat-four (170-hp and 174 lb-ft of torque), 2.0L turbocharged flat-four (250 hp and 258 lb-ft of torque)
Transmission: CVT or six-speed manual transmission.
US Fuel Economy: 24 MPG city, 32 MPG highway and 27 MPG combined (2.5 w/CVT), 23 MPG city, 28 MPG highway and 25 MPG combined (2.0T w/CVT)
CAN Fuel Economy (L/100 km): 9.6 city, 7.5 highway, 8.7 combined (2.5 w/CVT), 10.2 city, 8.5 highway, 9.4 combined
Price (USD): Starts at $23,245, tops out at $34,645 for a fully loaded Forester XT
Price (CAD): Starts at $27,670 with Freight and PDI, tops out at $39,670 for fully loaded Forester XT. $31,670 as tested.
Discuss this story on our Subaru Forester Forum
LOVE IT
Responsive, sporty driving dynamics
Practical
Not the obvious choice
LEAVE IT
Need up upgrade to better engine
Could use more standard features
Bad infotainment system

Jodi Lai
Jodi has been obsessed with cars since she was little and has been an automotive journalist for the past 12 years. She has a Bachelor of Journalism from Ryerson University in Toronto, is a member of the Automobile Journalists Association of Canada (AJAC), and a jury member for the prestigious North American Car/Truck/Utility Vehicle of the Year (NACTOY). Besides hosting videos, and writing news, reviews and features, Jodi is the Editor-in-Chief of AutoGuide.com and takes care of the site's day-to-day operations.
More by Jodi Lai
Published January 14th, 2016 9:03 AM
Popular Articles
Latest Comparisons
Car Buying Tools