179 Views
Top 10 Surprising Cars a Tesla Model 3 Beats in a Drag Race
May 16th, 2018 7:27 AM
Share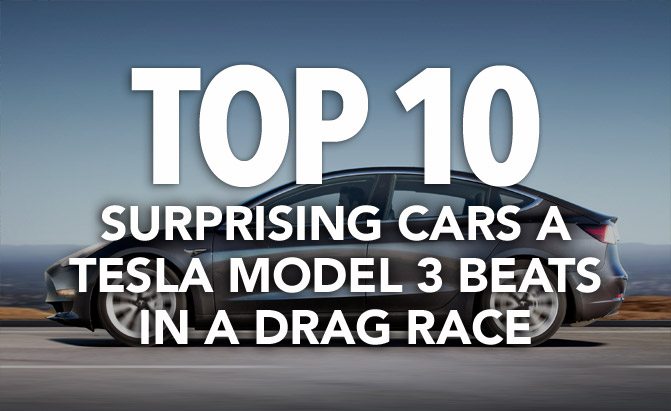 There was a time all-electric vehicles weren't considered quick.
But that perception has changed quickly, especially when there are Tesla Model S sedans out there running 10-second quarter-mile times. The American automaker is finally delivering Model 3 to customers and many are going straight to the track to see how the Model 3 performs in the quarter mile.
Recently, someone claims to have set a world record in a Model 3, running a 13.330 @ 104.07 mph at Cecil County Dragway in Maryland. Just how quick is that? We decided to take a look at some of today's sports cars to compare.
SEE ALSO: Watch: Tesla Model 3 Runs a 13-Second Quarter Mile
Now, quarter-mile times aren't an exact science. There are plenty of variables that affect just how quick a car covers 1,320 feet. There are things to take into consideration such as the temperature, how close the track is to sea level, and even the driver behind the wheel. Since most automakers don't tend to publish quarter-mile times, we used Car and Driver as our source to compare tested times to the Model 3's current record of 13.330.
It's worth mentioning that Car and Driver's Model 3 test turned in a 13.8 @ 101 mph time, which goes to show just how different drag times can be. But this does give us a relatively good idea of how quick the Model 3 really is.
10. Audi TT Coupe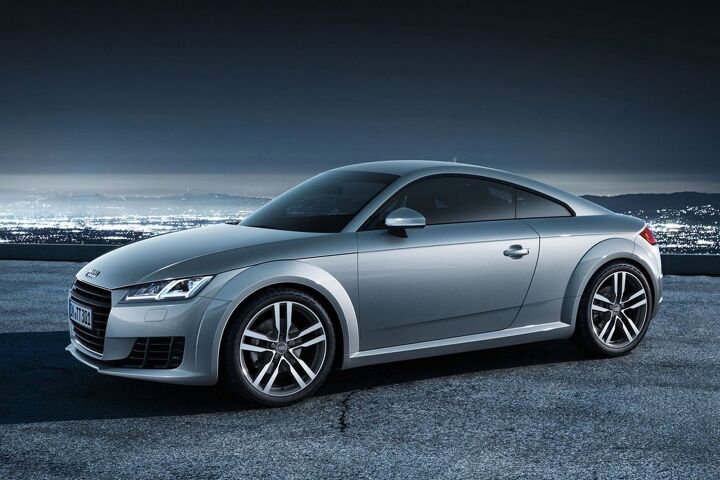 With a 2.0-liter turbocharged four-cylinder engine under the hood, the Audi TT turns in a 13.8 @ 99 mph quarter-mile time. Sure there are more powerful and quicker variants available, but the base model TT is pretty comparable in price to the long-range Model 3.
---
9. Chevrolet Camaro 1LE Coupe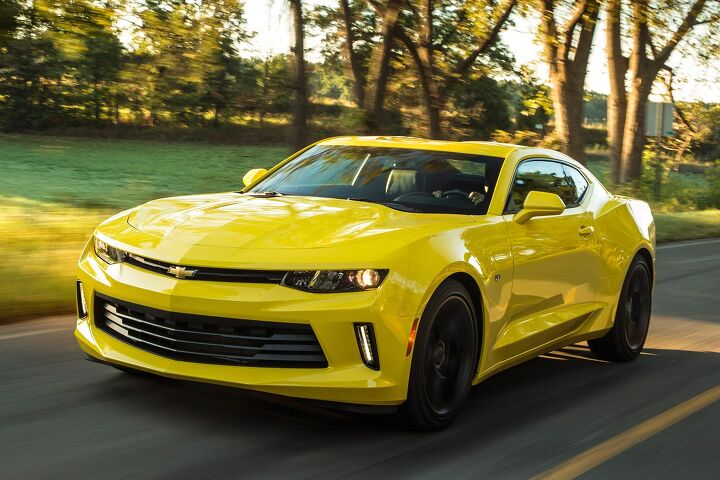 It's not quite the V8 Camaro, but the V6-powered 1LE model covers 1,320 feet in 13.8 seconds at 101 mph. That's with 335 horsepower and 284 pound-feet of torque, while paired to a six-speed manual transmission. We expect a few Chevy Camaro owners might be surprised to see their sports cars get beaten by a Model 3.
---
8. Subaru WRX STI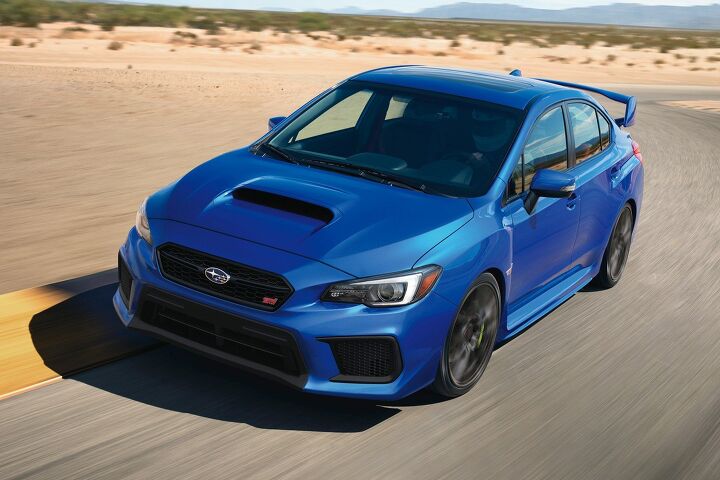 All-wheel-drive performance with a turbocharged engine under the hood? Even the Subaru WRX wearing the STI badge would get beaten by the Model 3 in a drag race. The WRX STI tested at 13.8 @ 102 mph, which is a respectable time for a four-door sports car, but it'll have a hard time keeping up with an all-electric sedan.
---
7. Ford Mustang EcoBoost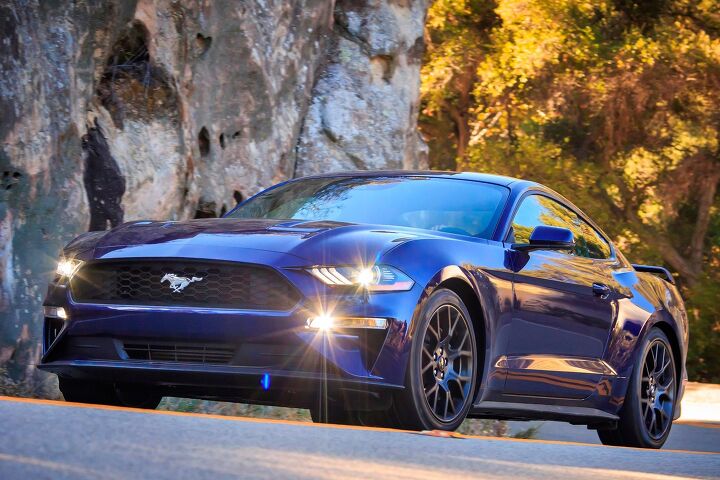 The latest Ford Mustang got rid of its V6 engine, and instead, there's a 2.3-liter turbocharged four-cylinder engine under the hood. It's good for a 13.7-second quarter-mile time at 102 mph. We totally get that this isn't the V8 Mustang – which is much quicker – but it is still a Mustang.
---
6. Nissan 370Z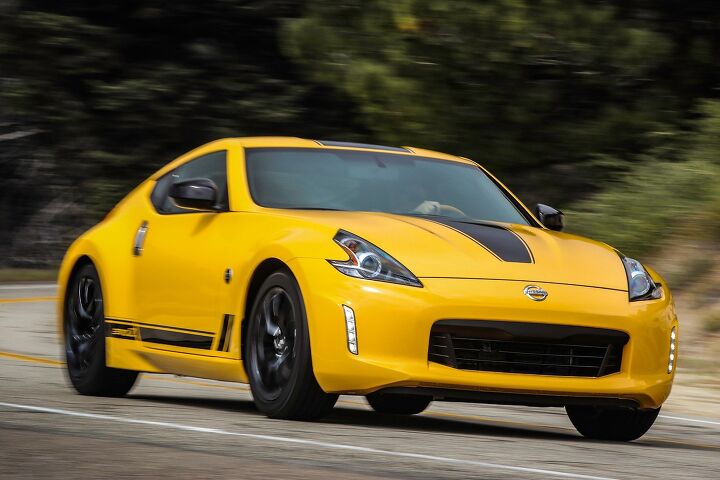 Did you forget the Nissan 370Z even exists? One of the oldest sports cars available in today's market, the Z still offers great performance for its price. With 332 hp and 270 lb-ft of torque, the two-door hatchback manages to go down the quarter mile in 13.7 seconds @ 106 mph.
---
5. Infiniti Q50 3.0t Sport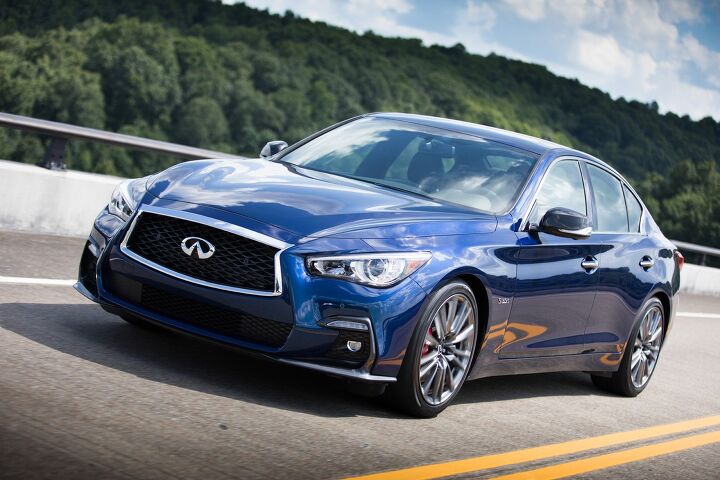 Infiniti has really made a push towards the luxury performance sedan segment with its Red Sport 400 variants, but how quick is the Q50 3.0t Sport? With a 3.0-liter twin-turbo V6 engine, the sedan manages to run the quarter mile in 13.6 seconds @ 103 mph. Not bad, but still slower than the Model 3.
---
4. Honda Civic Type R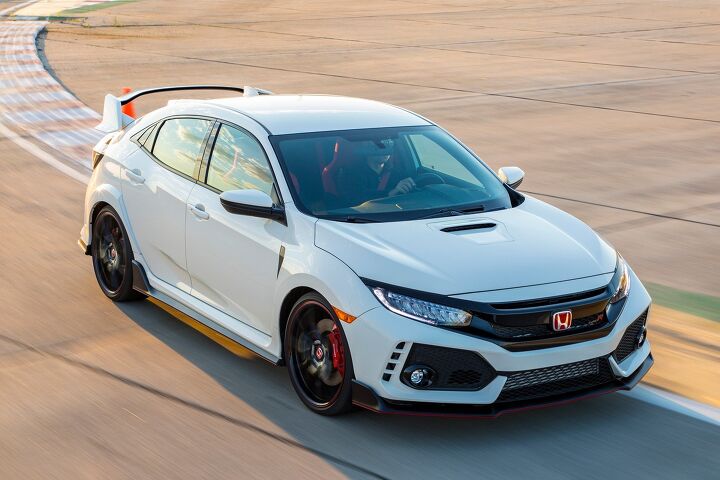 There was a lot of hype surrounding the Honda Civic Type R when it finally arrived in the U.S. Despite being front-wheel drive, it's a competent hatch on and off the track with its 306-hp 2.0-liter turbocharged four-cylinder engine with 295 lb-ft of torque to boot. Still, with a tested time of 13.5 @ 108 mph, the Model 3 would edge out the Type R in a drag race.
---
3. Ford Focus RS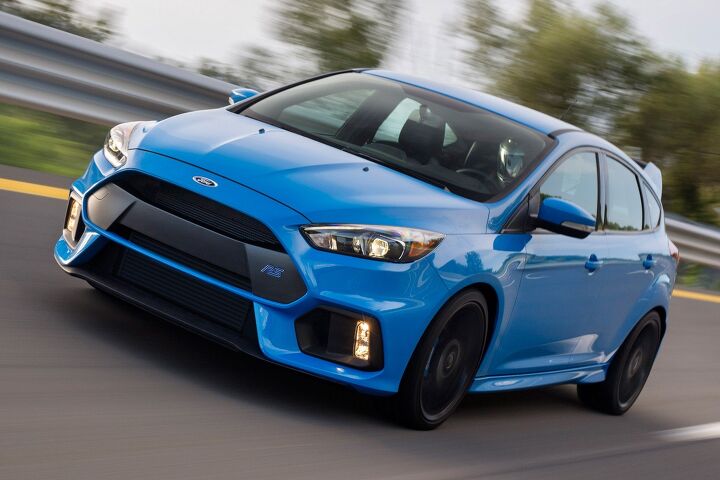 Like the Civic Type R, there was plenty of excitement when the Ford Focus RS finally arrived in the U.S. It's undoubtedly quick with a 13.4 @ 104 mph time, which is actually quite close to the Model 3's current record. Getting down to the final 3 on the list, it would really come down to who is behind the wheel to determine which car is quicker in a drag race. That being said, the Model 3 has one less variable when it comes to going down the quarter mile: it doesn't have to manually shift gears.
---
2. Volkswagen Golf R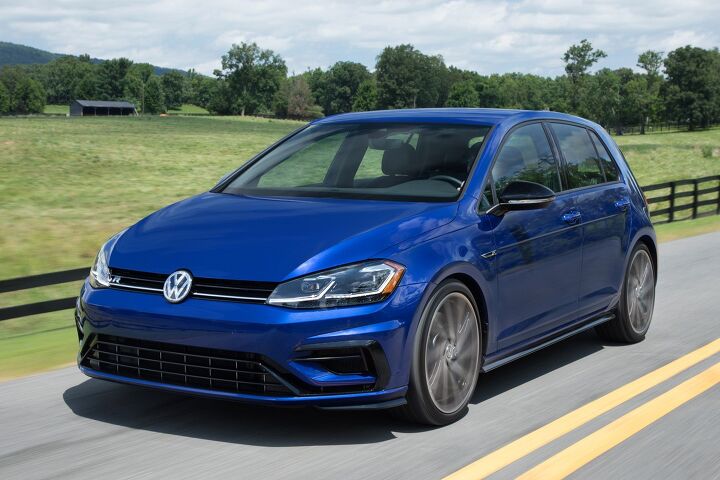 One of the more popular hot hatches available today, the Volkswagen Golf R would likely be door-to-door while going down the track against a Model 3. The Volkswagen Golf R with its 2.0-liter turbocharged four-cylinder engine with 292 hp manages to run a 13.4 @ 104 mph.
---
1. Jaguar F-Type S Coupe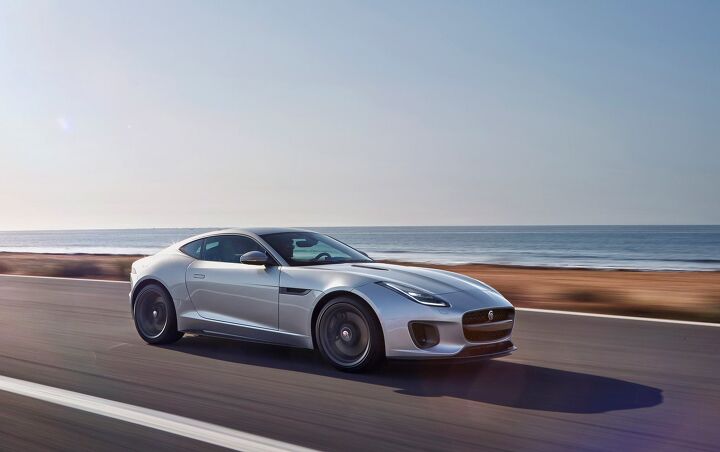 Believe it or not, the Jaguar F-Type S with 380 hp and 339 lb-ft of torque manages a 13.4 @ 105 mph in the quarter mile. And that's with a price tag that is nearly double the Model 3. But comparing the F-Type sports car to the Model 3 is like comparing apples to oranges. Still, we imagine an unsuspecting F-Type owner might be wondering what happened when a quiet Tesla Model 3 keeps up with it down the track.
Discuss this story on our Tesla Model 3 Forum
Published May 11th, 2018 9:07 AM
Popular Articles
Latest Comparisons
Car Buying Tools